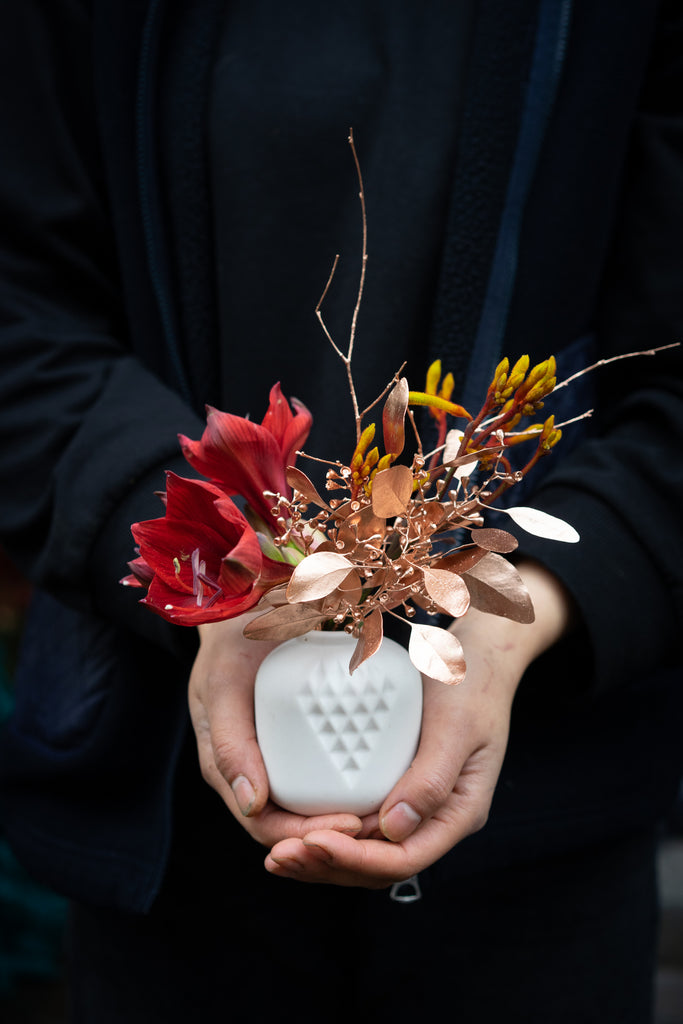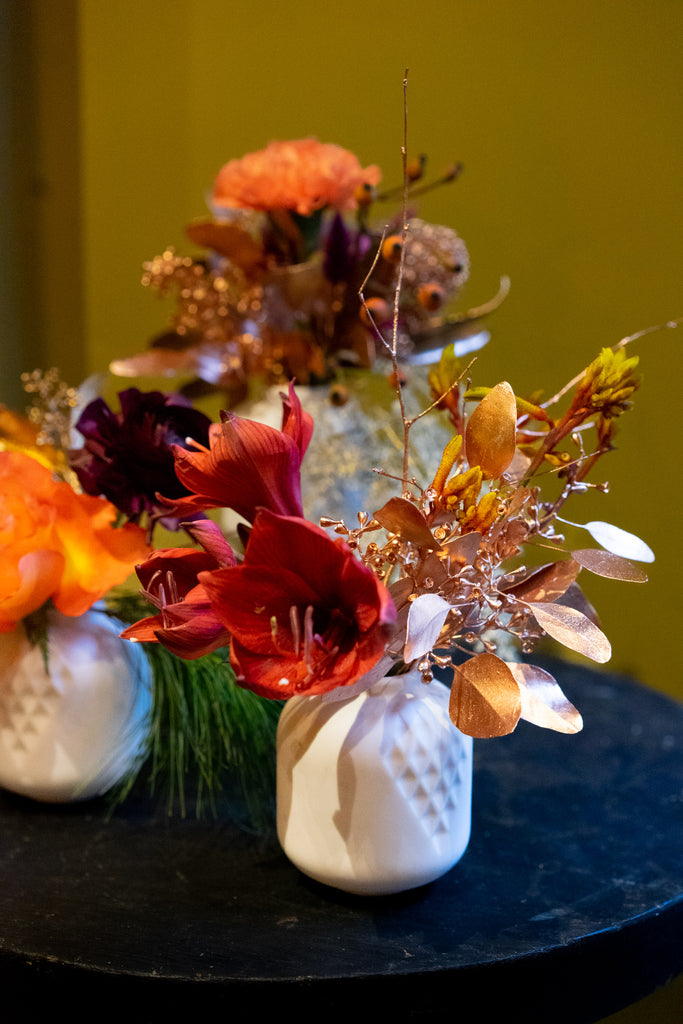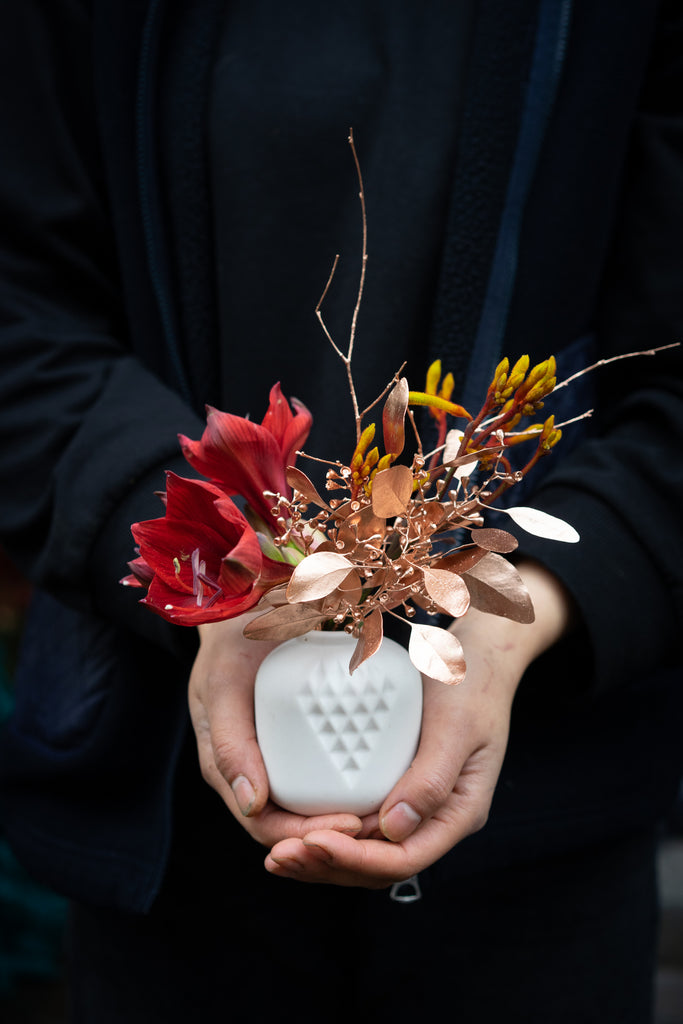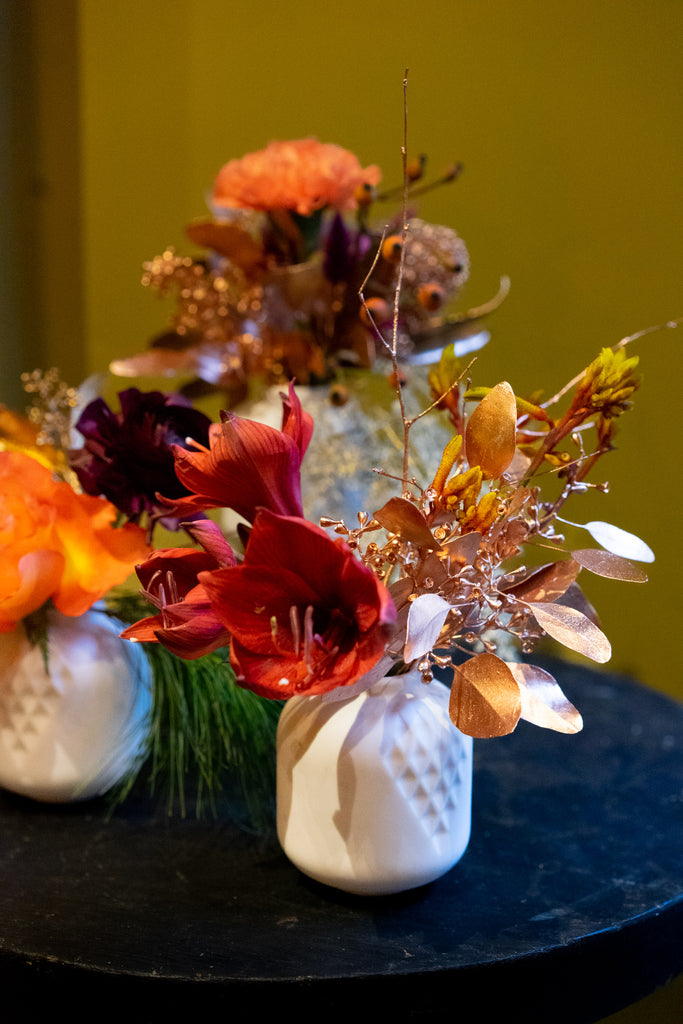 Blauw Vouw Matt White Mini Vase (empty) | SALE
The well-known Blauw Vouw white vase comes in a brand new look! This ceramic mini vase has a round body and geometric folds on one side. The ceramic traditions of Asia and The Netherlands have been connected for centuries. This relationship is the basis for the Blauw Vouw collection by designer Romy Kühne. 
Now on sale in limited quantities (normally €35) - available until sold! Image shows large vase on right hand side.
Available as a single vase or a set of 3 - all gift wrapped! Also available as with flowers - see 'Blauw Vouw Matt White Mini Vase | Flowers in vase'
Size | H5 cm x Ø 12 cm 
Delivery Locations
Local delivery Amsterdam

€10,00

Amsterdam timed delivery (request in advance to check availability)

€16,50

Zone 1 - Abcoude, Amstelveen, Broek in Waterland, Badhoevedorp, Diemen, Duivendrecht, Landsmeer, Ouderkerk, Weesp and Zaandam

€15,00

Zone 2 – Aalsmeer, Hoofddorp, Monnickendam, Schiphol and Wormerveer

€22,50

Zone 3 – Haarlem and Heemstede

€32,50

Zone 4 – Alkmaar, Almere, Beverwijk, Bloemendaal, Bussum, Hilversum, IJmuiden and Utrecht (request in advance)

€39,00

Zone 5 - Den Haag (request in advance)

€75,00

Zone 5 - Rotterdam (request in advance)

€95,00
For all other locations, please contact us before placing your order so we can send a quote.