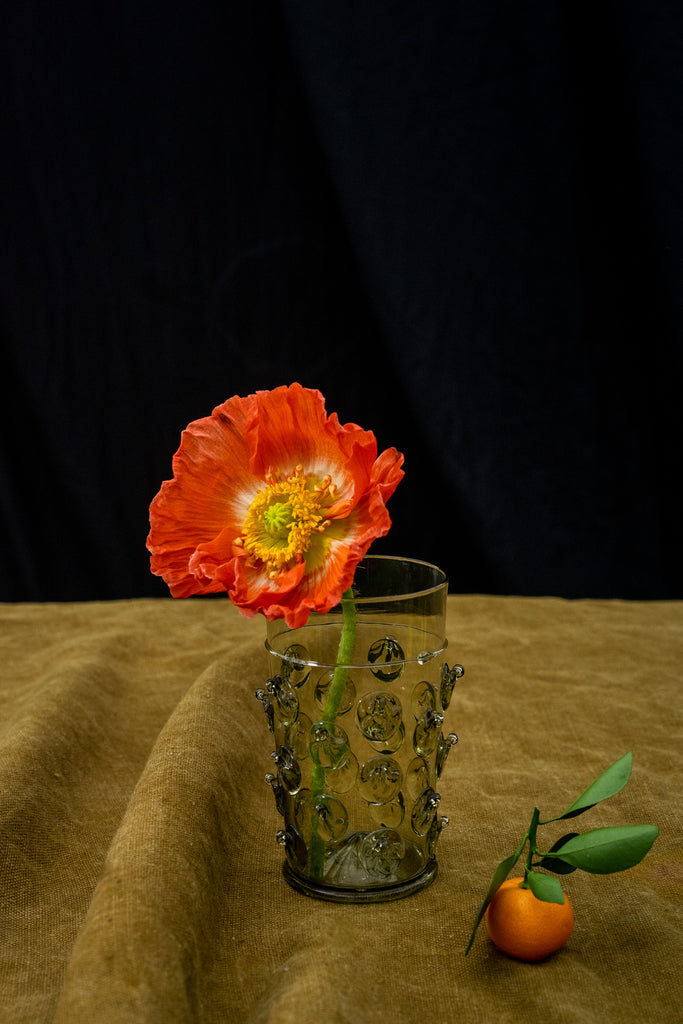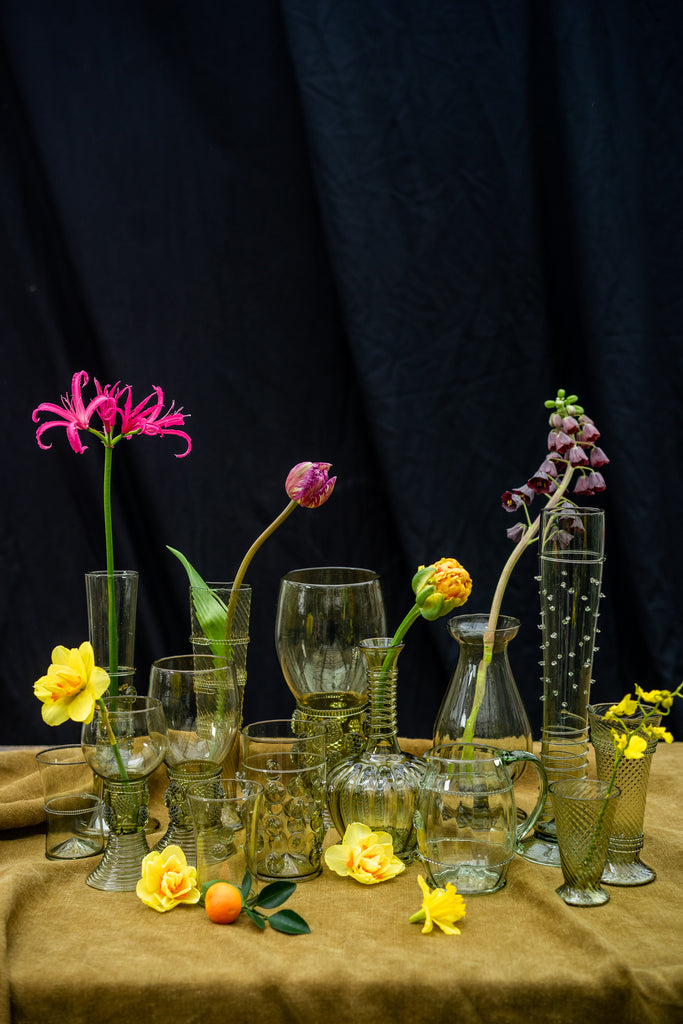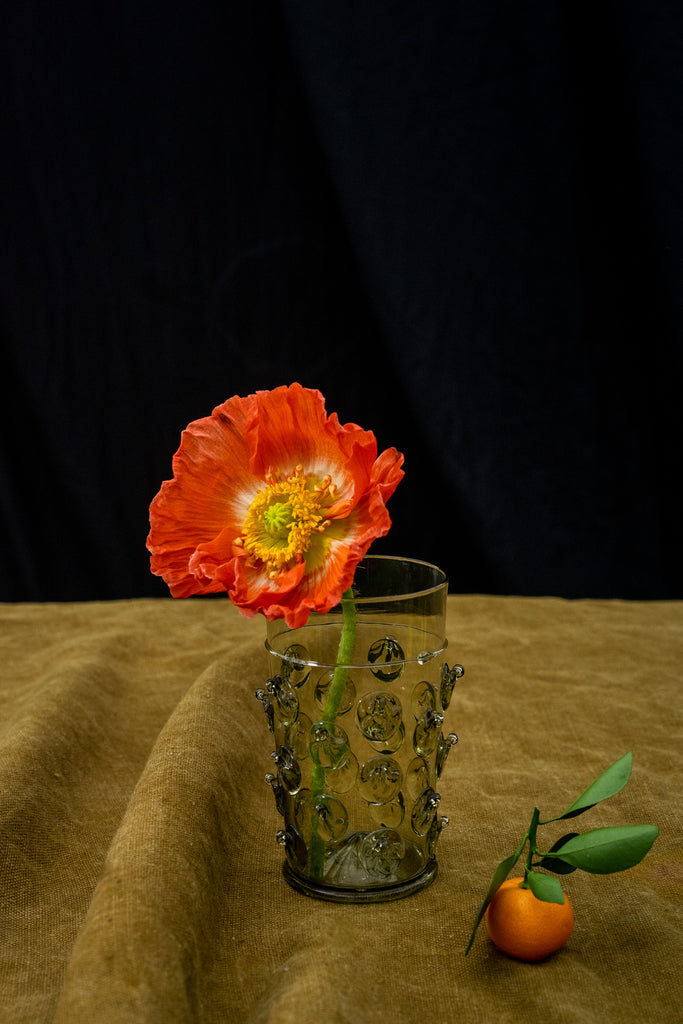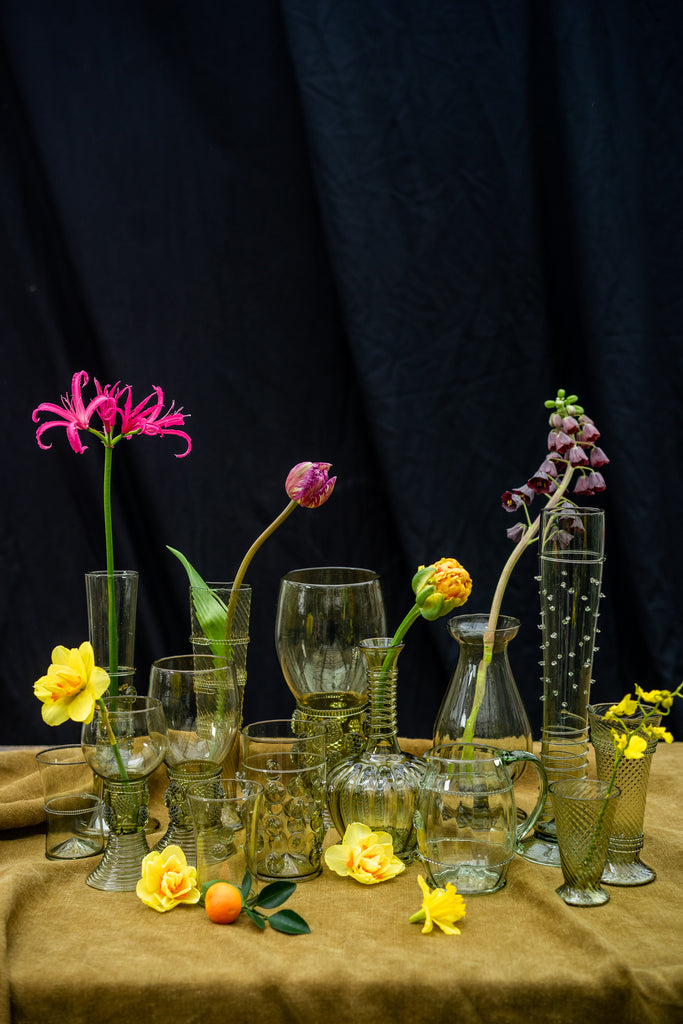 Golden Age Historical Glasswork | Studded glass
Turn back time with these beautiful handmade glassworks. Back in the 17th and 18th centuries, glasswork emerged not only considering a design perspective, but greatly from practicality.
Many glasswork, like this replica from Teruska Historical Glass had their entire surface studded with small glass nodules to ensure that greasy hands could get a good grip in a pre-knife and fork era.
The colour green came from the sand of the Czech region, where the glass was made and contained traces of iron ore. This, together with the copper oxide added to the ground wood ash, explains the greenish characteristic of many glasses of that period. They called this 'forest glass', referring to the locations of the glass factories of Northern Europe.

Glass size | Ø9 x 13cm
Delivery Locations
Local delivery Amsterdam

€10,00

Amsterdam timed delivery (request in advance to check availability)

€16,50

Zone 1 - Abcoude, Amstelveen, Broek in Waterland, Badhoevedorp, Diemen, Duivendrecht, Landsmeer, Ouderkerk, Weesp and Zaandam

€15,00

Zone 2 – Aalsmeer, Hoofddorp, Monnickendam, Schiphol and Wormerveer

€22,50

Zone 3 – Haarlem and Heemstede

€32,50

Zone 4 – Alkmaar, Almere, Beverwijk, Bloemendaal, Bussum, Hilversum, IJmuiden and Utrecht (request in advance)

€39,00

Zone 5 - Den Haag (request in advance)

€75,00

Zone 5 - Rotterdam (request in advance)

€95,00
For all other locations, please contact us before placing your order so we can send a quote.