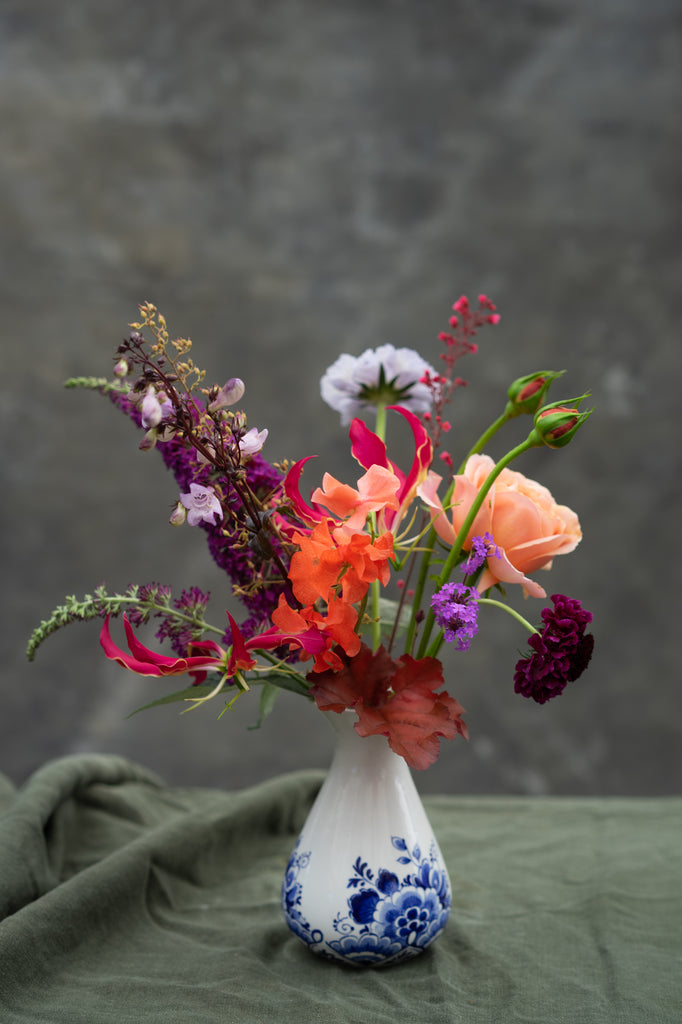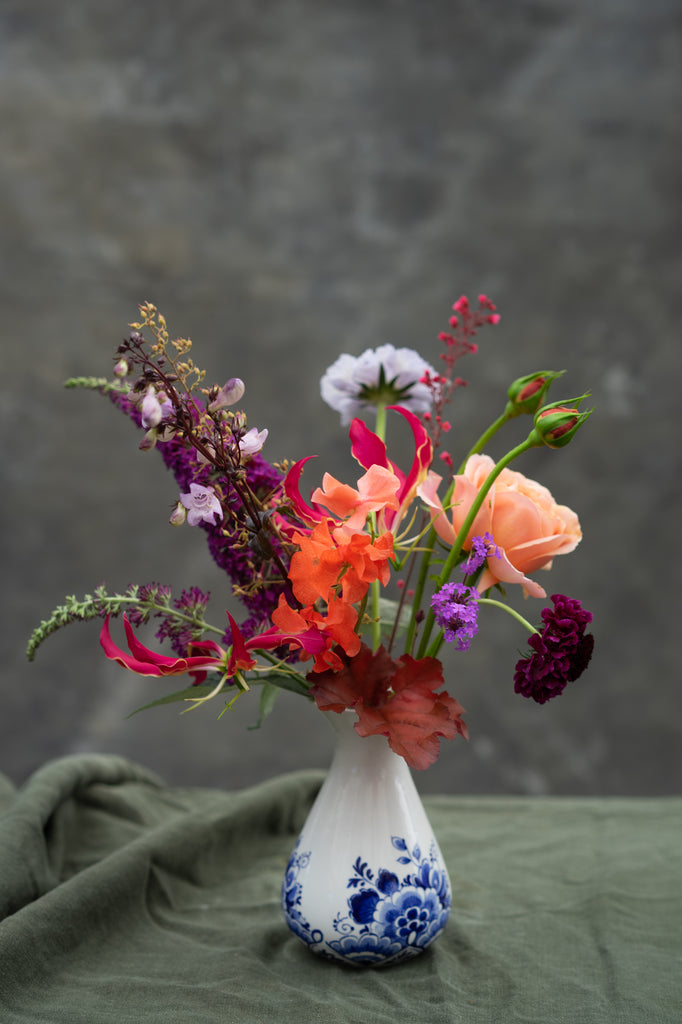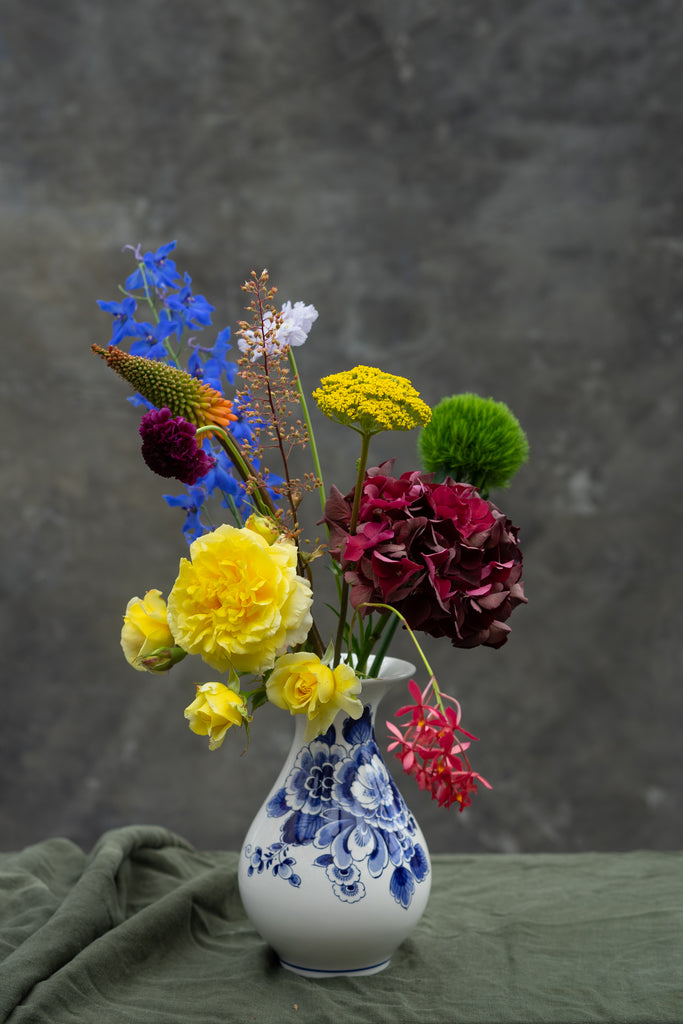 A traditional shaped belly vase with a modern look. These two vases combine well with other Delft blue vases from our newest Delft collection. They are a real eye-catcher in any interior. This listing combines multiple vases of different shapes and sizes for a unique effect, but these vases also look fantastic on their own. 
This floral arrangement is delivered in a single or as a pair of porcelain Heinen Delftware vases. 
The flowers included are €18 for Small (H 14.5cm, Ø9.5cm) & €25 for Large (H 23.5 cm, Ø15).
Please read 'Delivery Information' to view and agree to our delivery turnaround for this item and to see a list of our locations, before ordering.
Delivery Locations
Local delivery Amsterdam

€10,00

Amsterdam timed delivery (request in advance to check availability)

€16,50

Zone 1 - Abcoude, Amstelveen, Broek in Waterland, Badhoevedorp, Diemen, Duivendrecht, Landsmeer, Ouderkerk, Weesp and Zaandam

€15,00

Zone 2 – Aalsmeer, Hoofddorp, Monnickendam, Schiphol and Wormerveer

€22,50

Zone 3 – Haarlem and Heemstede

€32,50

Zone 4 – Alkmaar, Almere, Beverwijk, Bloemendaal, Bussum, Hilversum, IJmuiden and Utrecht (request in advance)

€39,00

Zone 5 - Den Haag (request in advance)

€75,00

Zone 5 - Rotterdam (request in advance)

€95,00
For all other locations, please contact us before placing your order so we can send a quote.