Each year Amsterdam celebrates its beautiful gardens by opening up 29 of them to the public to view for 3 days in June. It's called 'Open Tuin Dagen' or 'Open Garden Days'.
It is a much celebrated event, where up to 10,000 visitors come to admire the beautiful canal houses and their carefully manicured hedges, view their sculptures and fountains and of course take a stroll through their classical and contemporary gardens.
These gardens are special because they are like secret hideaways tucked behind some of Amsterdam's most prestigious private canal houses and canal of the region.  Some locations have been accessible to the public for the first time.
Photographer, Cris Toalo Olivares has captured these such verdant retreats perfectly from his arial photograph of Amsterdam seen below.
A.P Bloem were amongst 4 florists who were invited by Proecuador to participate in Open Tuin Dagen by designing 5 special arrangements each - with the special rule that we design them purely from Ecuador flowers.
The 5 locations were Museum Het Grachtenhuis, Foam Museum, Museum Willet-Holthuysen and the private residences of Dutch Masters and even our honourable Mayor of Amsterdam had flowers in his back garden from us!
Colour and life filled our shop for days while we were creating the pieces. Some were so heavy it took a few men to carry them out! We painted pots to match the specific colour themes we created so that they blended well into every location's individual charm.
Hundreds of Ecuador-grown pink roses were combined with purple hydrangea for the classical Museum Willet-Holthuysen.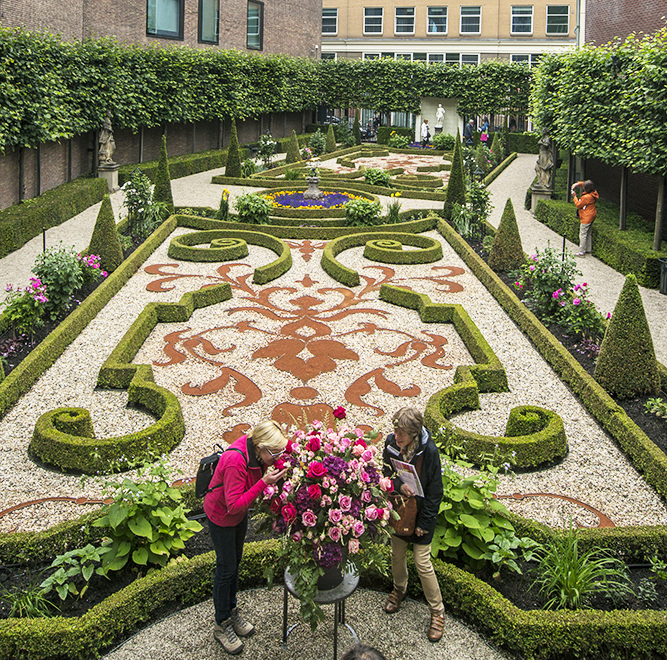 The lucky florists participating made front page headlines in one of the most popular newspapers in South America, Estilo de Vida Newspaper! They were proud to talk about their Ecuador flowers being showcased in Amsterdam. 
We chose the Mayor's private residence to have a colourful mix of flowers and perched the arrangement inside their white wooden gazebo at the far end of the garden in a beautiful big handpainted golden terracotta pot.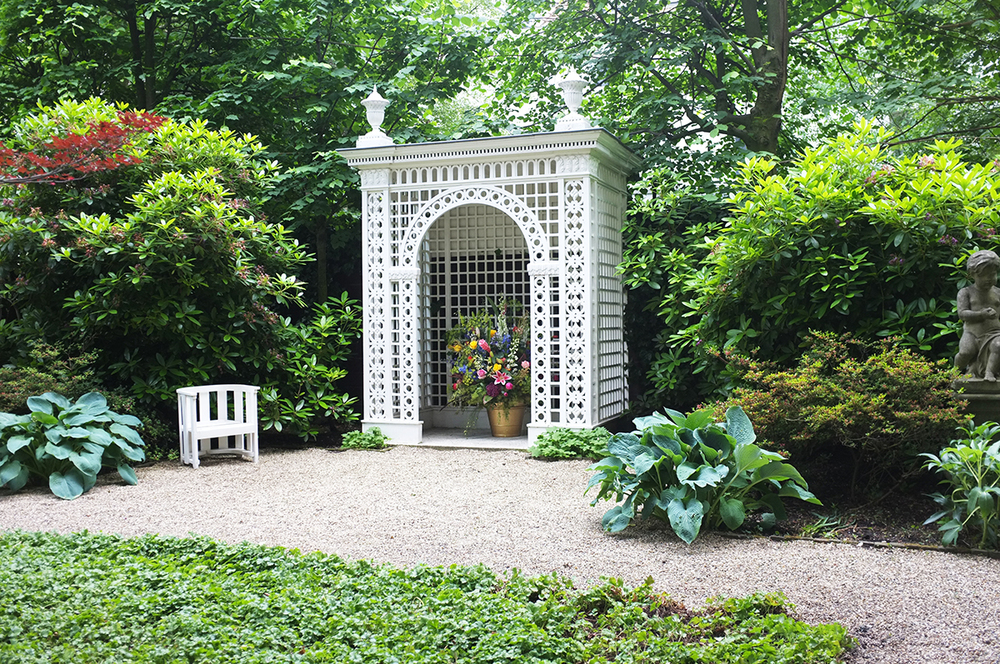 Foam Museum had a more tropical and modern theme with giant Ecuador banana stems reaching out of the arrangement!
For Dutch Masters our low arrangement was a perfect pairing with the Van Gogh painting with the yellow straw hat. Yellow roses and orange torch gingers sprung out amongst the tropical strelitzias.
Tones of blue and white hydrangea, agapanthus set the scene at Museum Het Grachtenhuis with white roses mixed in-between, with a little pop of allium for good measure.
We look forward to creating more for next year and hope to see you there!