With Covid-19's presence taking hold of our worlds over the last few years, it's safe to say that many people haven't been able to host or attend many events. As florists this broke our hearts, not only as a small business but also as a team of creatives. Weddings are a wonderful way for us to express ourselves - and of course our client's dreams and desires.
We love thinking together with the brides and grooms, and ask about their favourite flowers, colour palette and style.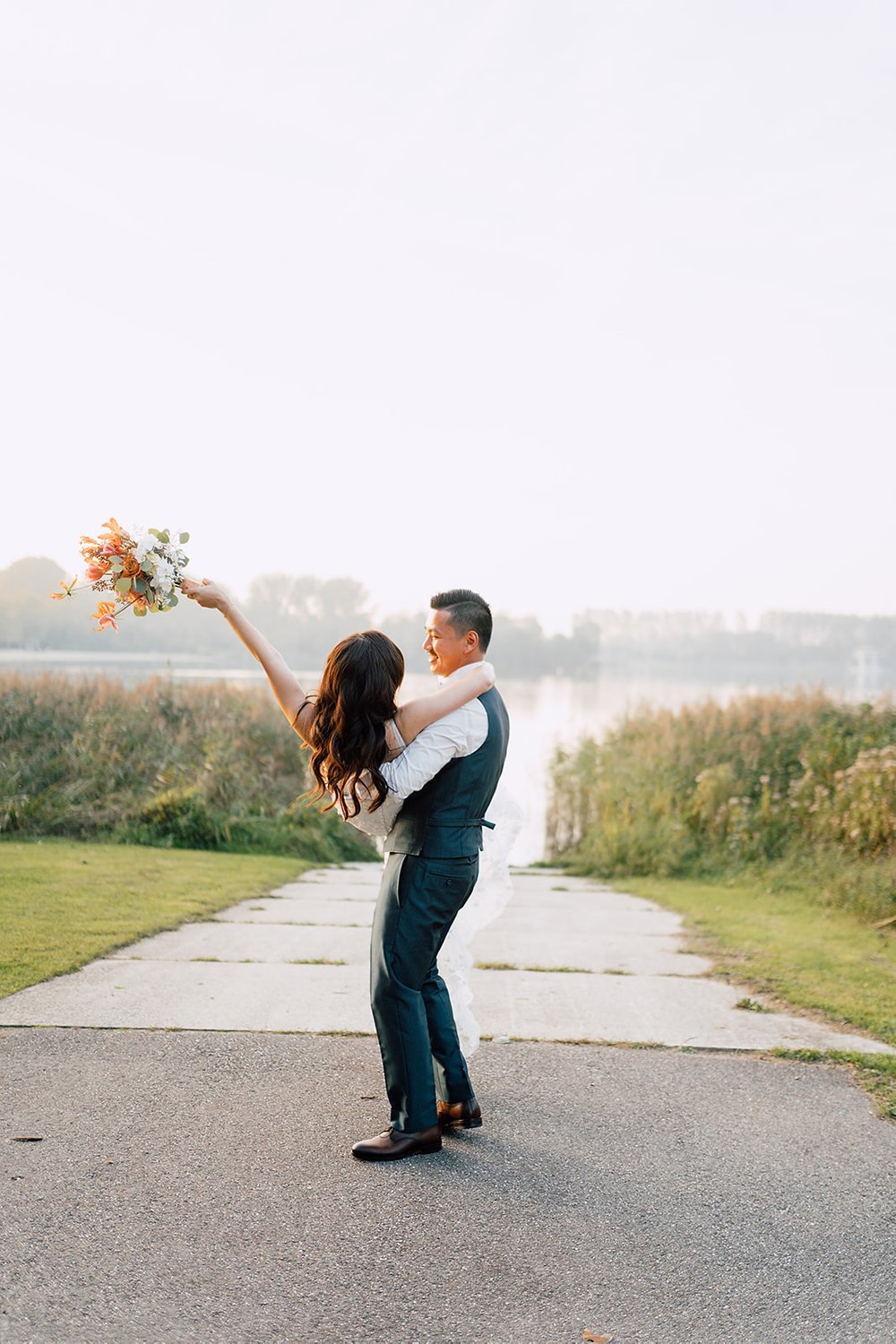 The wedding season slowly started back up again this year and we have had the opportunity to design beautiful florals for couples. Pui-Yi & Rick wed this fall in the Amstelkerk in Ouderkerk aan de Amstel and then later celebrated into the afternoon and evening with a reception at Papa's Beach House in Hoofddorp. The weather was perfect, as the sun shone bright the whole day throughout the crisp fall October weather.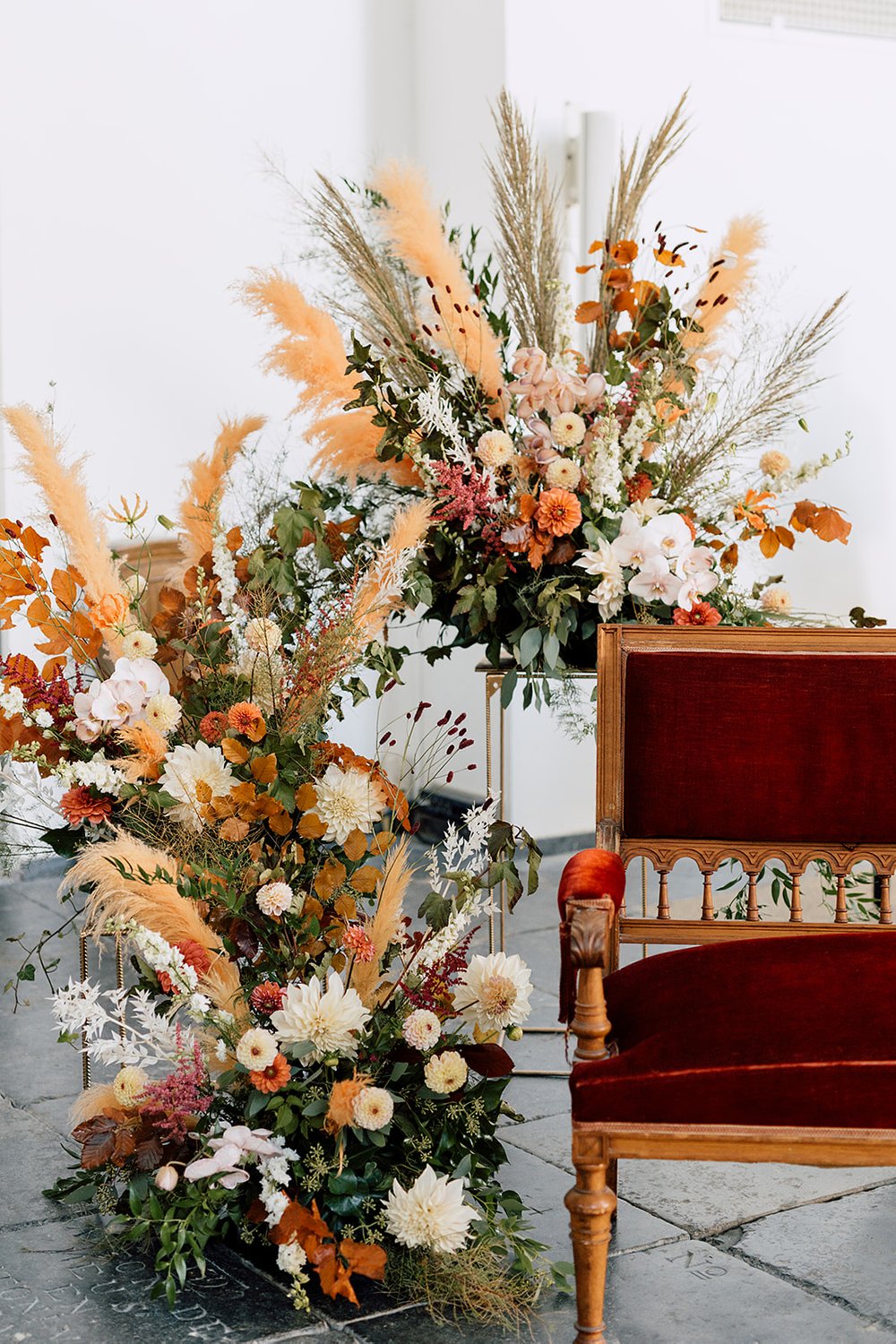 We worked together with Sabine and her team at Over the Moon Weddings to create a magical landscape of warm and cosy tones of peach, apricot, cream, blush and wild grasses.
The bride wore white and as her bridesmaids stood together they formed an ombre palette from saffron through to pale warm brown silk - a gorgeous match to their bouquets.
Pui-Yi's bouquet contained luxurious phaelonopsis orchids combined with hand died tulips, gloriosa and dried judas penning and lunaria in paler shades and her bridesmaids held tightly onto orchids, roses, tulips, gloriosa, crocusmia and dahlia's in more fall-inspired shades.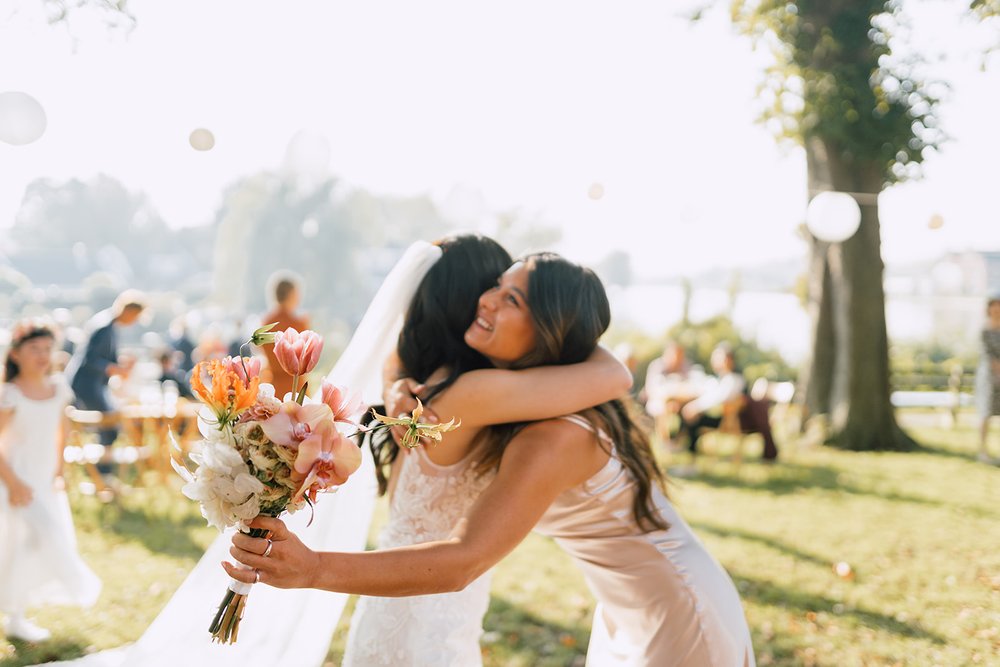 The reception location was just the right match for setting the scene to this affair with warm ochre-coloured candlesticks glowing against the soft drape of table linen. Hundreds of flower heads and petals from orchids and dahlias were delicately danced along the tablescape for their guests to enjoy.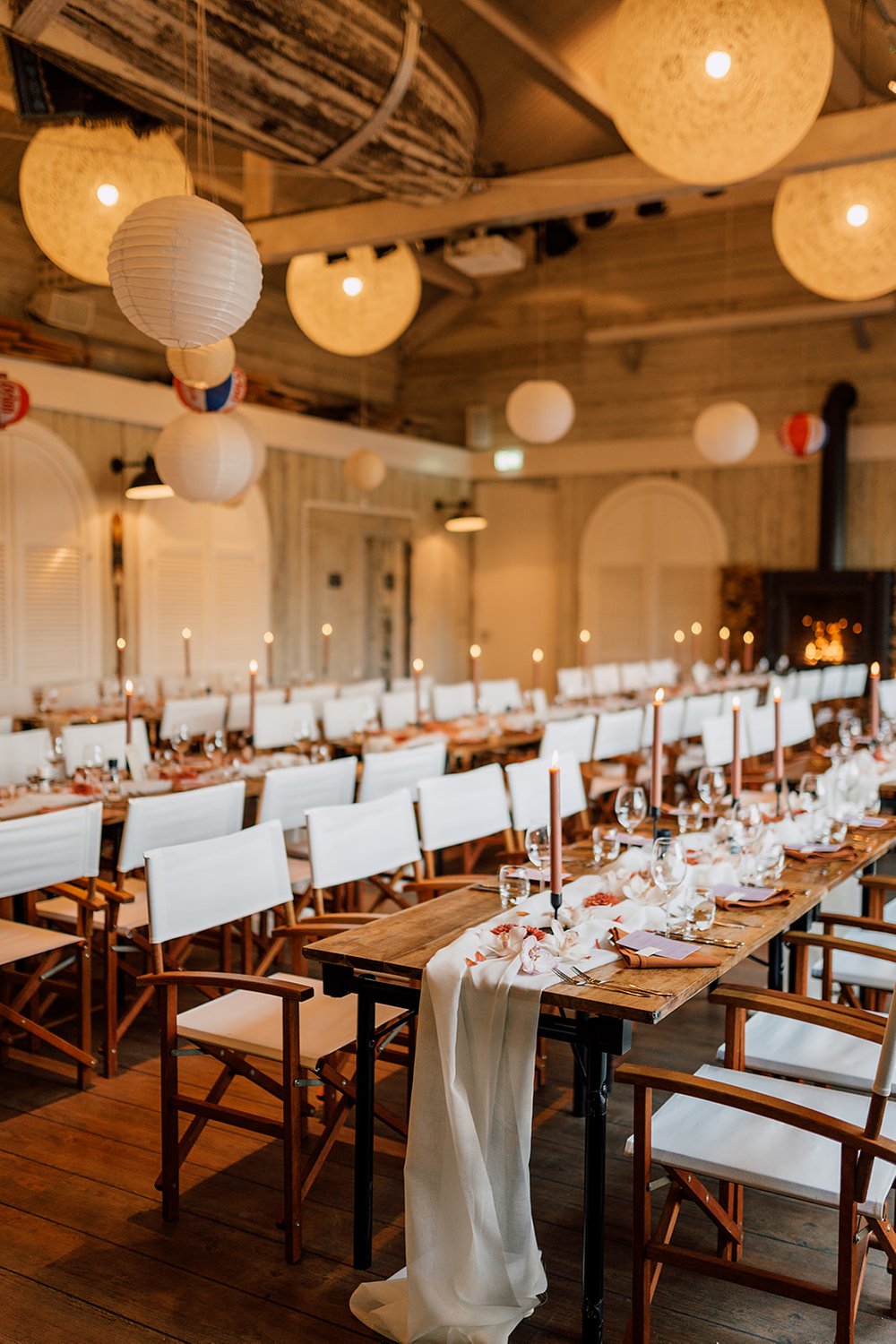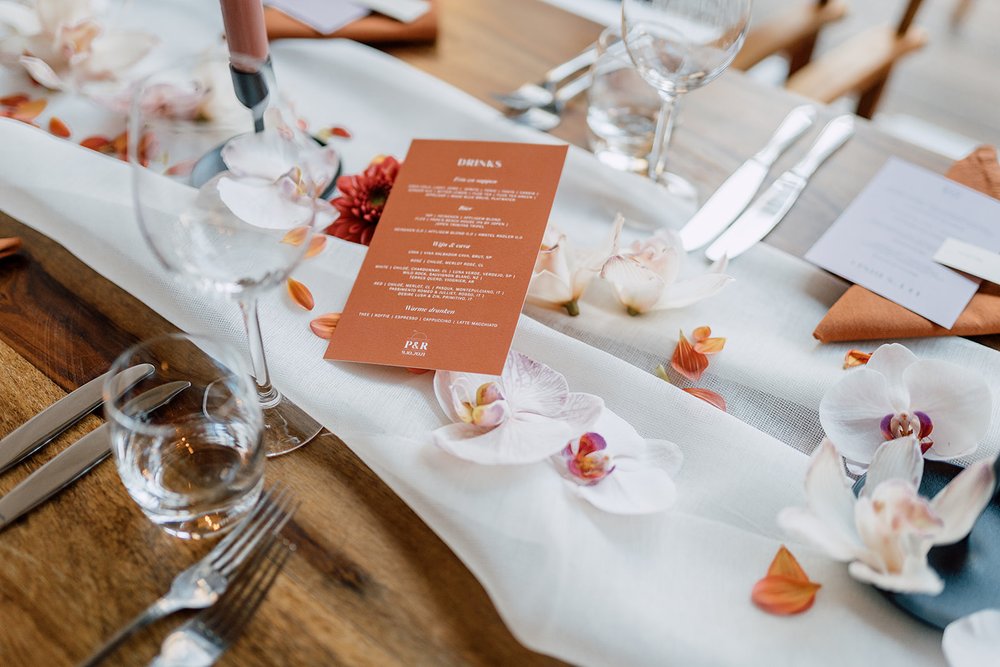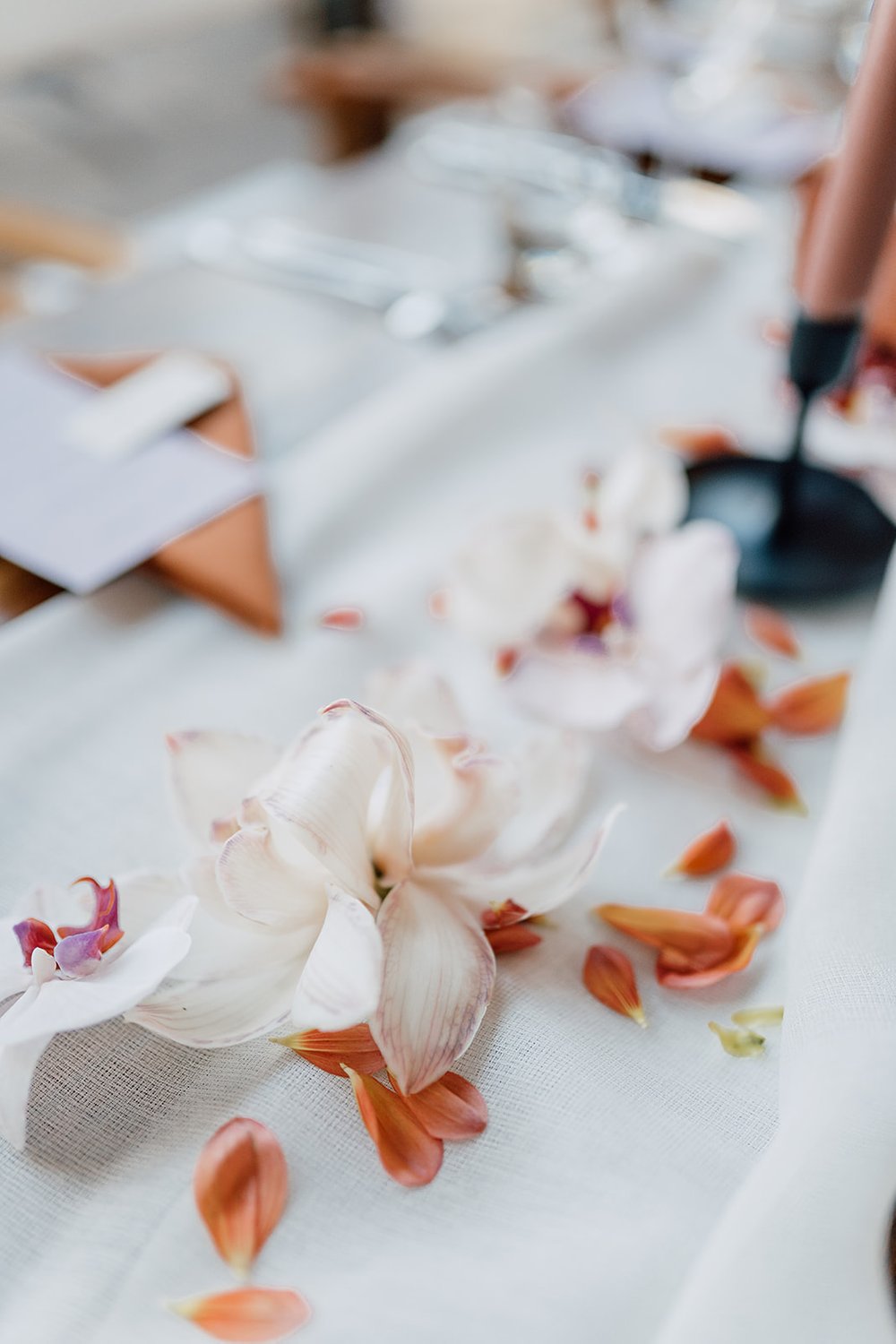 Congratulations Pui-Yi and Rick we are honoured to be part of your special day.
Special thanks to our dream team
Photos Raisa Zwart photography
Styling Over the Moon Weddings
Flowers A.P Bloem
Location ceremony Amstelkerk
Location reception Papa's Beach House