Places such as this, remind me of my childhood. Dreaming of faraway lands, where Kings and Queens ruled, and Prince Charming promptly swept you off your feet, galloping on a white horse, hair flowing in the cool breeze...
Ok, so life doesn't exactly hand us the full royal flush, for this type of fairytale ending, but at least one can re-create the landscape!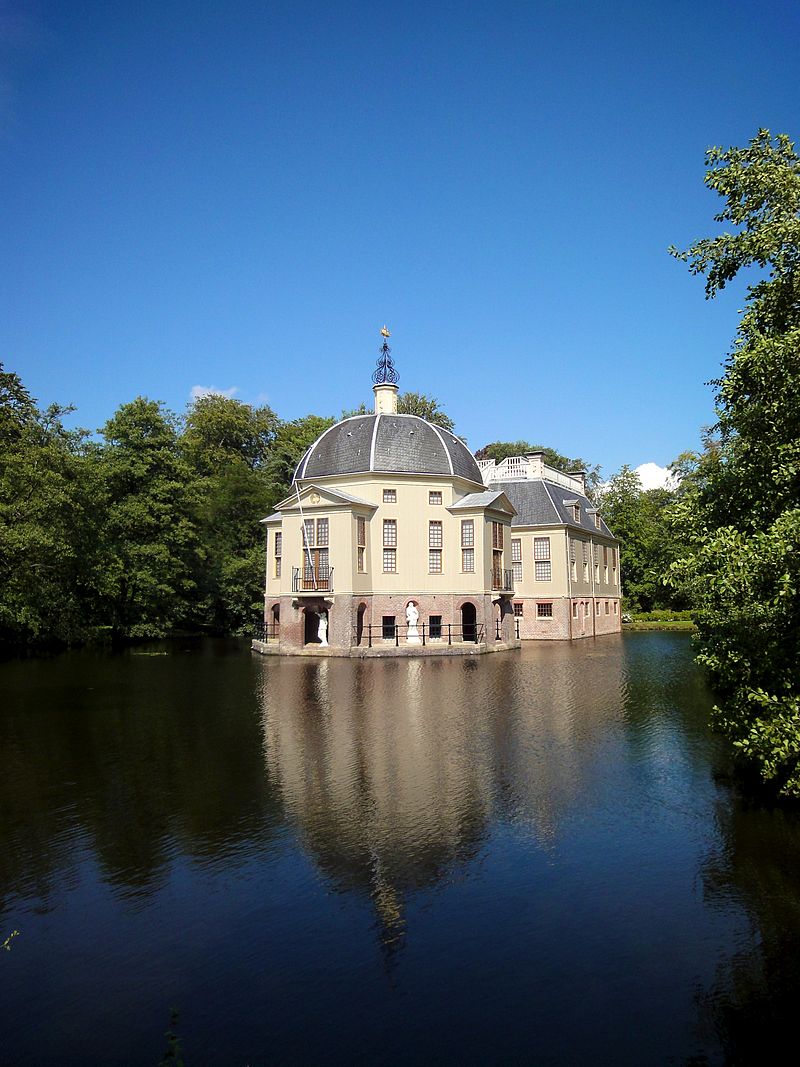 Visiting the historical Trompenburgh, is like walking into a Golden Age painting. This 17th Century Manor House is situated in 's-Graveland, between the low lands of the river Vecht and the high ground of the Gooi region, and is almost entirely surrounded by water.  
Beautiful paintings of ships, noblemen, King Neptune and life-size portraits of Cornelis Tromp and his family, adorn the ceiling and walls. And the beautifully maintained gardens are just begging for a Sunday stroll.
We were thrilled to be invited by Belmont Events, together with Hendrick de Keyser, to participate in decorating this fine establishment. What answer would you give?
...Yes! Yes! and Yes!
Images: (Top) rijksmonumenten.nl //Wereldwijze Fotografie (Marijke van Eijk)
Location: Trompenburgh, 's-Graveland, The Netherlands
Event planner: Belmont Events
Occasion: Open Toptrouwlocatie Route