This year for us has been all about togetherness, connection and authenticity. So it was with delight when we were asked to have this beautiful collaboration together with Bloemenbureau Holland, Mooiwatbloemendoen.nl and Vogue Living NL. The brief was to create a room full of romance and splendour based on that same theme, so naturally our hearts leaped at the opportunity! This is our third shoot together with Vogue Living NL and each time its a beautiful journey of beauty and design.
This garden vase was one of favourite pieces to make, as it's extends from our deep admiration of the Dutch Masters still life paintings of the 17th Century. To create this look we used gloriosa, rosehip, adenomas, garden roses and mimosa foliage.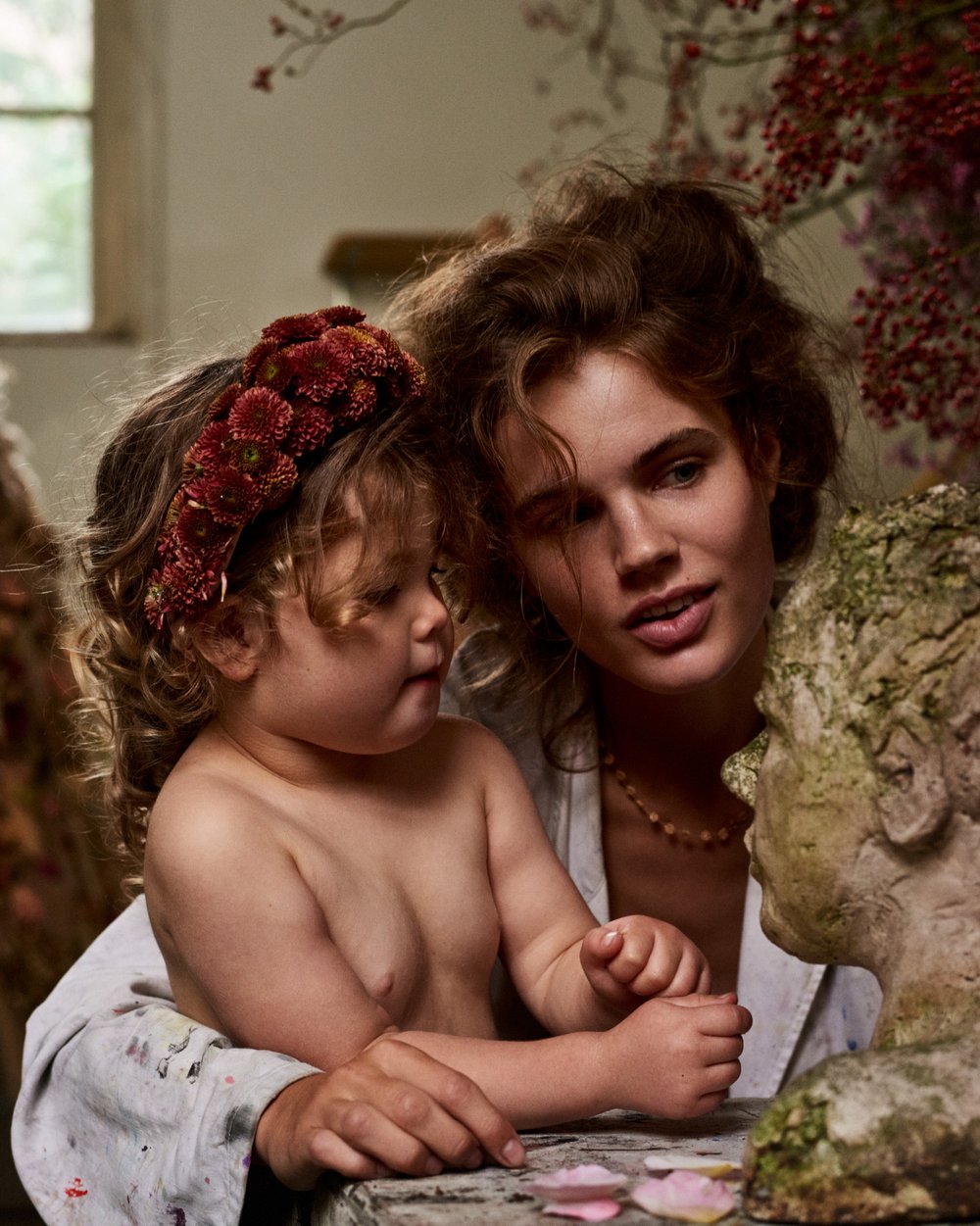 The story is about two creative women gathering natural elements during Christmas, to decorate throughout in their home, a beautiful atelier, together with their young daughter. Alexander used a Wabi-sabi approach for sourcing and combining the materials together, finding beauty in every aspect of the imperfections of nature. And for anyone that knows our florists and our style, we are truly inspired by the beauty of nature, wild fields & the Golden Age.
A behind the scenes film by Sam shows a up close and person look at the story unfolding.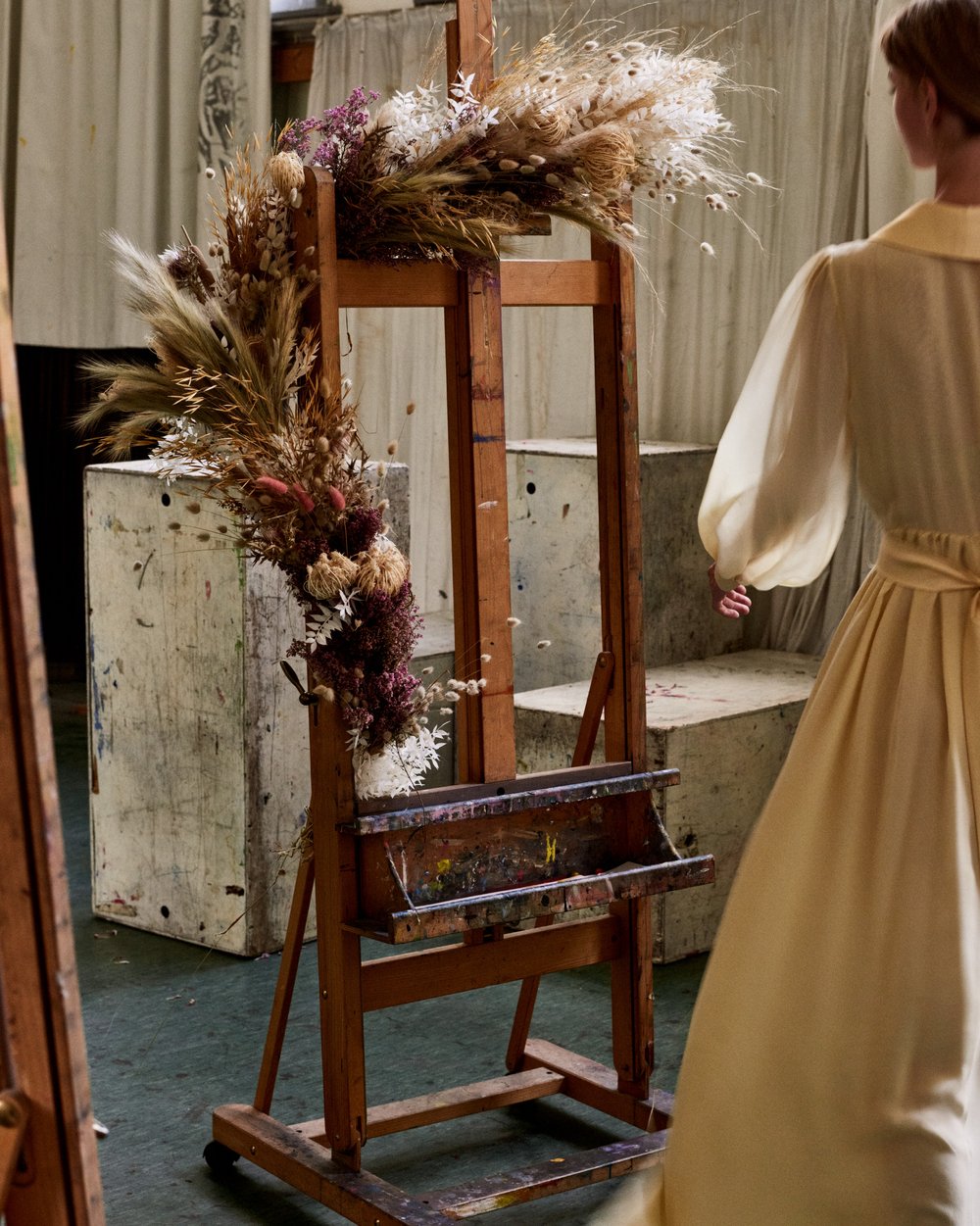 The alternative Christmas tree is almost a gift in itself, made from pampas grass, fragrant oranges, hyacinths, hydrangea and bunny tails - and we had a metal base engineered for the Christmas tree cone shape underneath. Festive!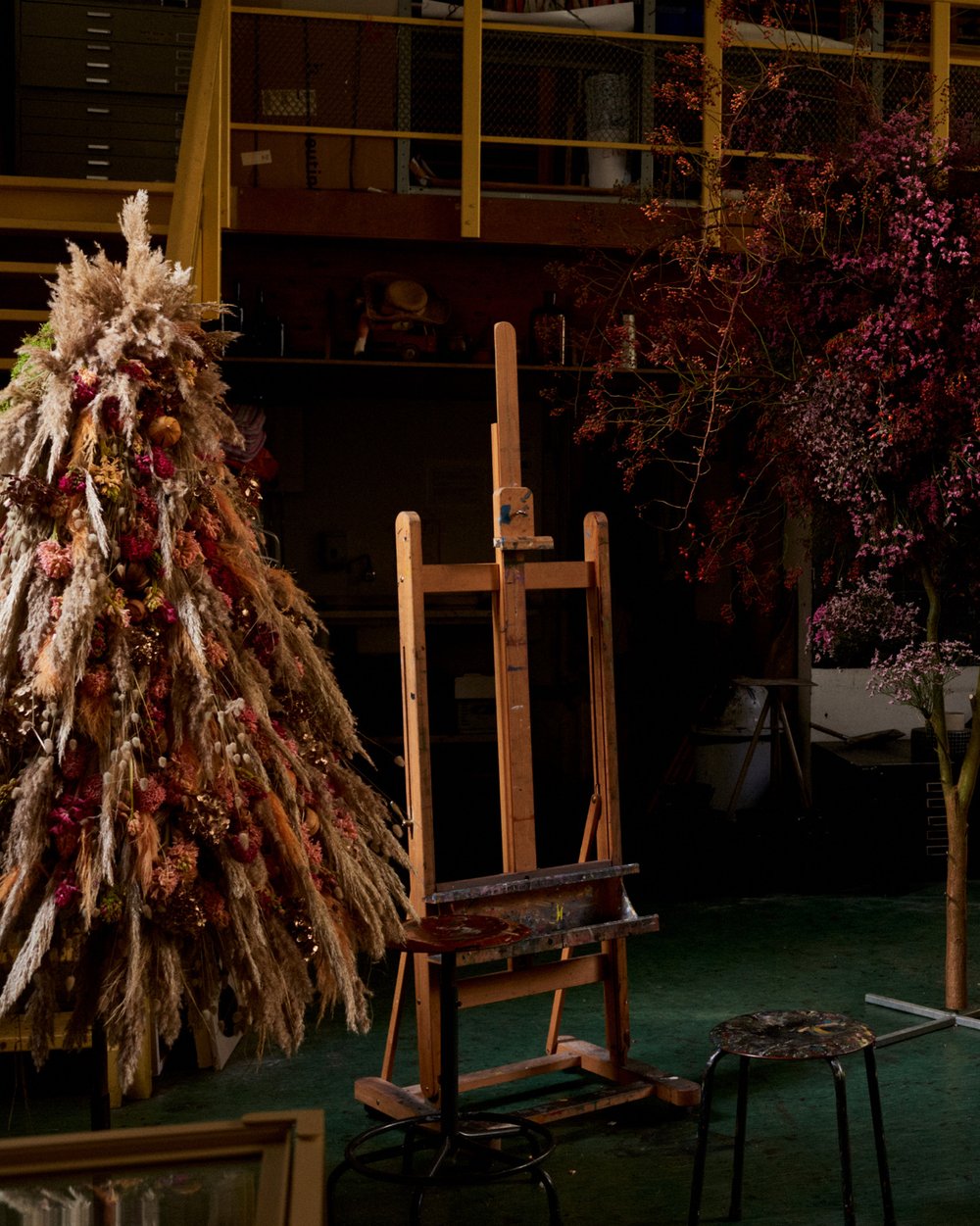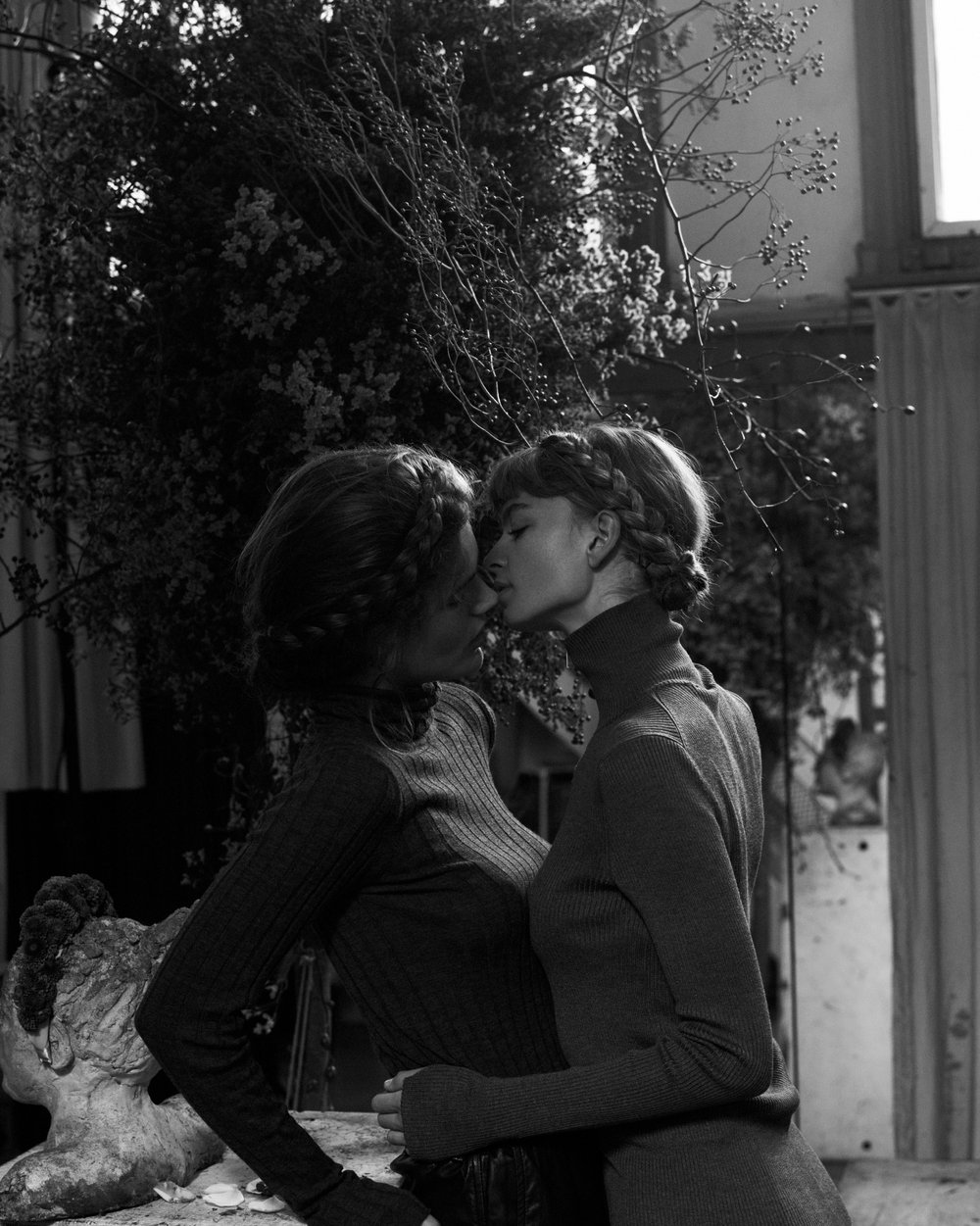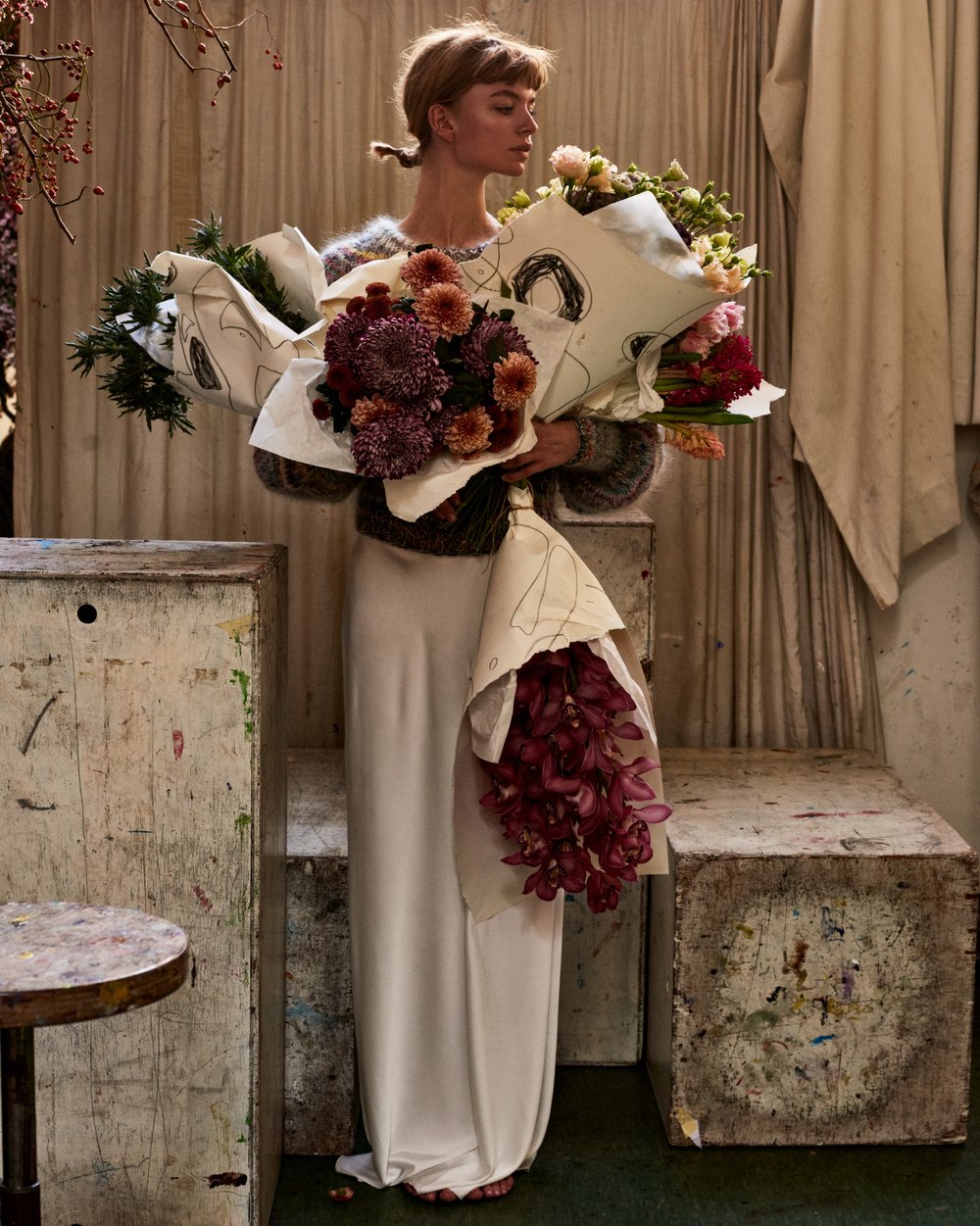 Thank you Valerie and Vogue Living for this beautiful opportunity… Merry Christmas!
Credits
Photography Paul Bellaart
Film: Sam Rollason
Concept & creative Valerie van der Werff
Flower styling A.P Bloem
Hair & make-up Eva Copper
Models Lois Schindeler & Noor van de Loo
In cooperation with Mooiwatbloemendoen.nl