We love the position of the restaurant RIJKS®. It's part of the towering and awe-inspiring Rijksmuseum in the centre of Amsterdam, just a few blocks away from our florist.
It was a perfect place for our clients to hold a special dinner for their event.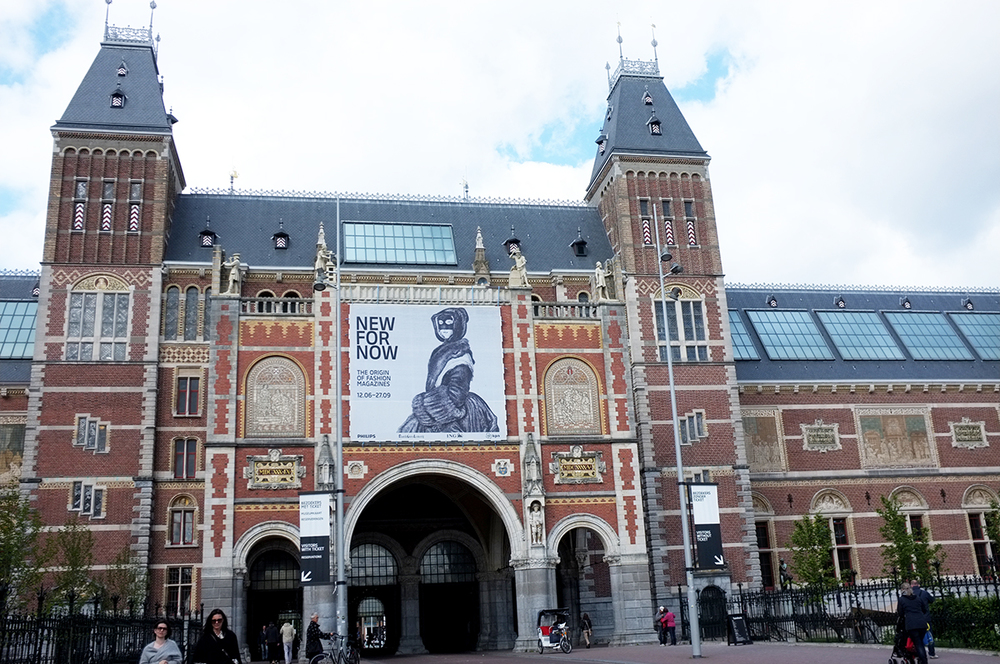 The gorgeous spring colours of purples, blues, clean fresh whites and greens were a lovely compliment to a sunny Spring day and really lifted the monochromatic interior.
Lathyrus (sweet pea) combined with big bold fragrant white Peonies offered the restaurant's dining room a sweet fragrance to greet the guests upon their arrival. With generous support from their flowery neighbours of course - pretty Campanulas, Akelei and Euphorbia Martinii amongst loads of others!