The Victoria Hotel is one the oldest and most iconic hotels in Amsterdam, first opening in 1890. Recently they held a grand re-opening, which the hotel invited us to decorate. Two flowerwalls were the main feature, created in our greenhouse and also doubled as a 'instagram backdrop' for the evening. The night also hosted the best academy graduates of the year for Lichting 2018, which added to the fantastic fashion visible throughout the evening.
Each wall was handmade in our greenhouse, with a base of moss and tropical foliage, some of which was hand-coloured using metallic paints from copper, pinks and golds. We loved this base of materials so much that the project could have almost stopped there! But the final fresh floral elements gave the luxurious touch such as dahlias, anthuriums, dianthus, roses, limelight hydrangea combined with the suspended elements of heliconia flowers and oncidium orchids. A feast of blush, pinks, metallics and botanicals!
We also had the hotel's name, and hashtag of the evening '#parkplazamoments', laser cut from wood and painted in metallic gold to match the theme, which was then incorporated as part of the final wall. Floral standing arrangements were also made to decorate the large reception area of the hotel. Stairway ballustrades were detailed in garlands of all the floral finery, to greet the VIP guest list, including actress Victoria Koblenko, which perfectly suited the lettering!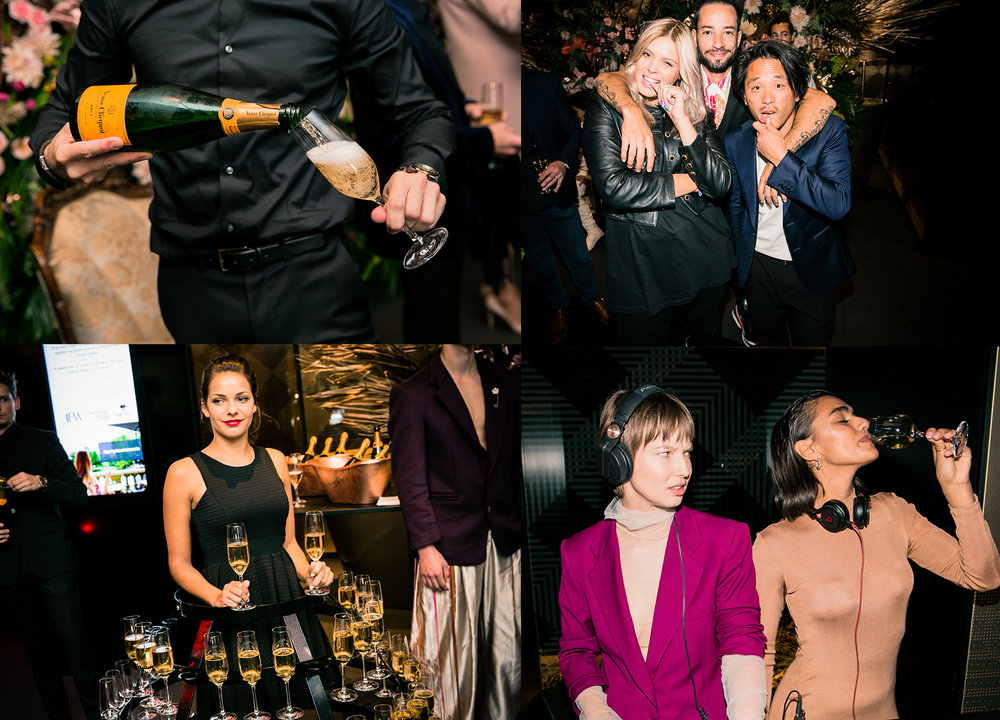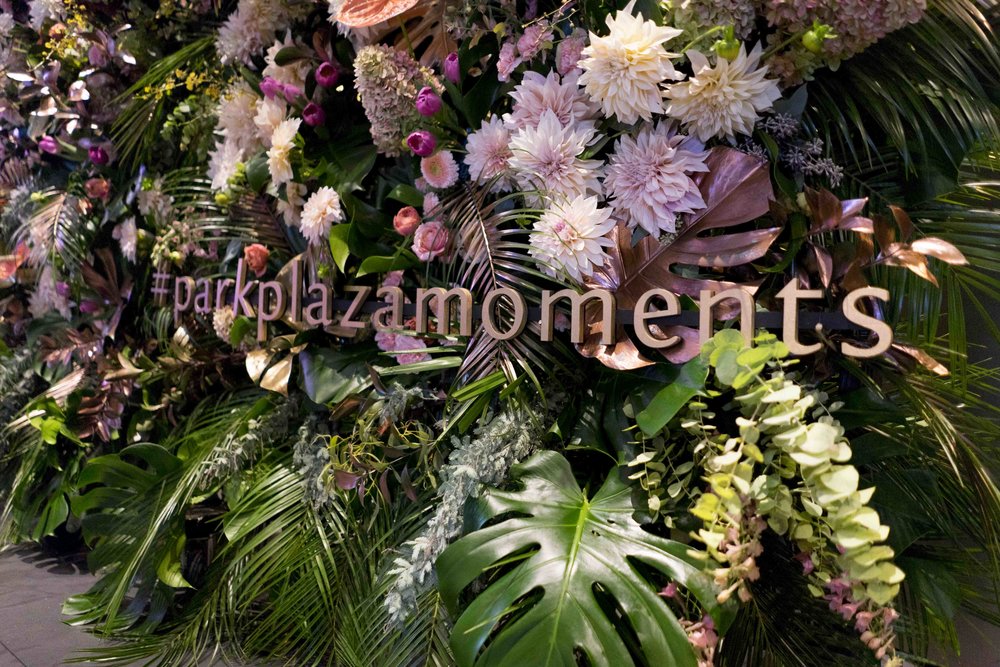 All images by A.P Bloem except Fashion students, by Kubilay Altintas and Victoria Koblenko with guests, by Ilsoo van Dijk.
Agency: Maison PR