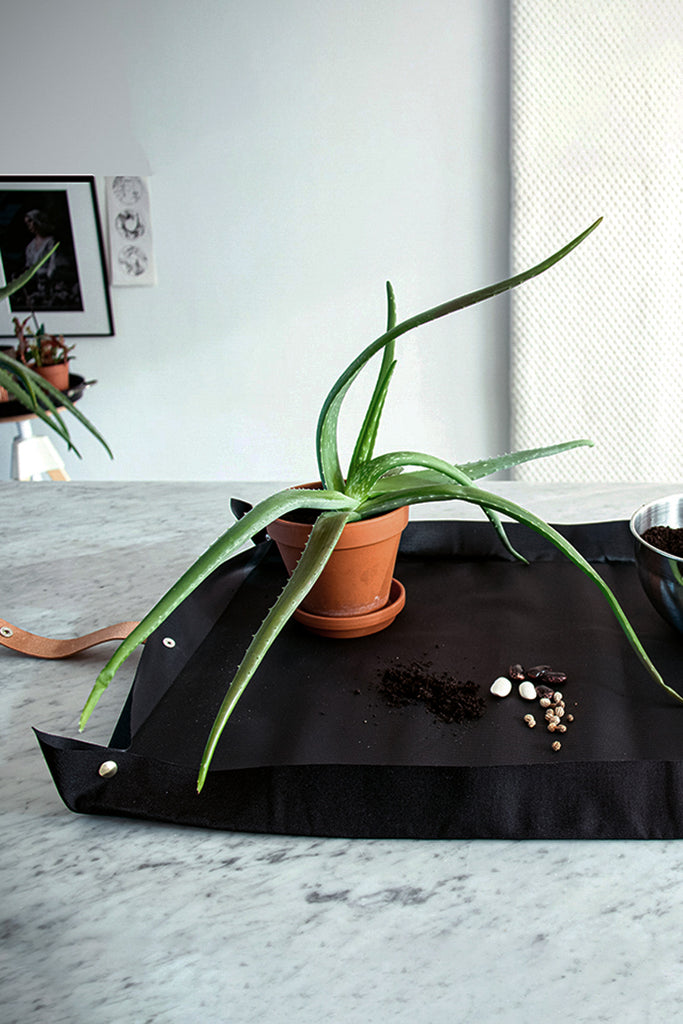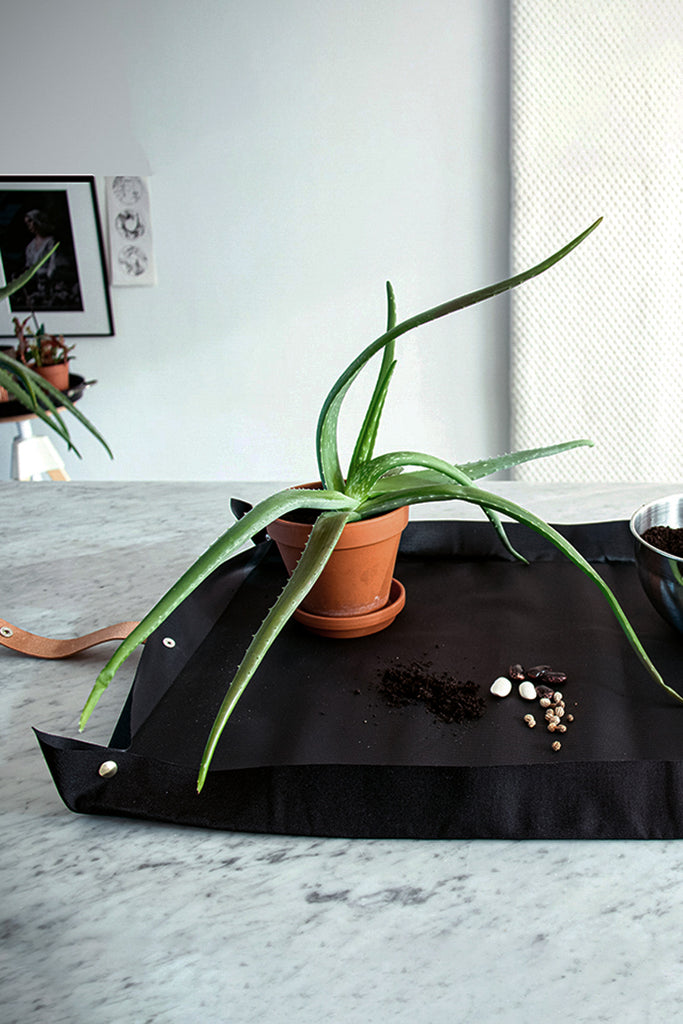 Potting tarp | for urban gardening
Do you love plants, but not cleaning up after your gardening experiments? Do you love working with plants, but don't have access to your own garden in this city of ours?
This chic potting tarp is ideal to repot, propagate, plant seeds, prune or spray your plants. Very compact, it lets you garden neatly on any surface and clean up in the blink of an eye. 
Simply unroll it on your countertop, table or even your floor, and get started with your plants! Once you're done, you can simply tip any waste directly into the garbage. Shake the tarp clean, and roll it up for storage. Fully waterproof, with a handy storage strap. The raised corners keep soil, leaves and water well contained on the canvas.
Machine washable at 40° | Made in the Netherlands, from Marine-grade polyester canvas, waterproof and UV resistant | Flat size : 75x 57cm | Assembled size (raised corners) 65x47cm (the edges are 5cm high).
Pair together with our range of plants and care accessories for the perfect gift package!
Delivery Locations
Local delivery Amsterdam

€10,00

Amsterdam timed delivery (request in advance to check availability)

€16,50

Zone 1 - Abcoude, Amstelveen, Broek in Waterland, Badhoevedorp, Diemen, Duivendrecht, Landsmeer, Ouderkerk, Weesp and Zaandam

€15,00

Zone 2 – Aalsmeer, Hoofddorp, Monnickendam, Schiphol and Wormerveer

€22,50

Zone 3 – Haarlem and Heemstede

€32,50

Zone 4 – Alkmaar, Almere, Beverwijk, Bloemendaal, Bussum, Hilversum, IJmuiden and Utrecht (request in advance)

€39,00

Zone 5 - Den Haag (request in advance)

€75,00

Zone 5 - Rotterdam (request in advance)

€95,00
For all other locations, please contact us before placing your order so we can send a quote.