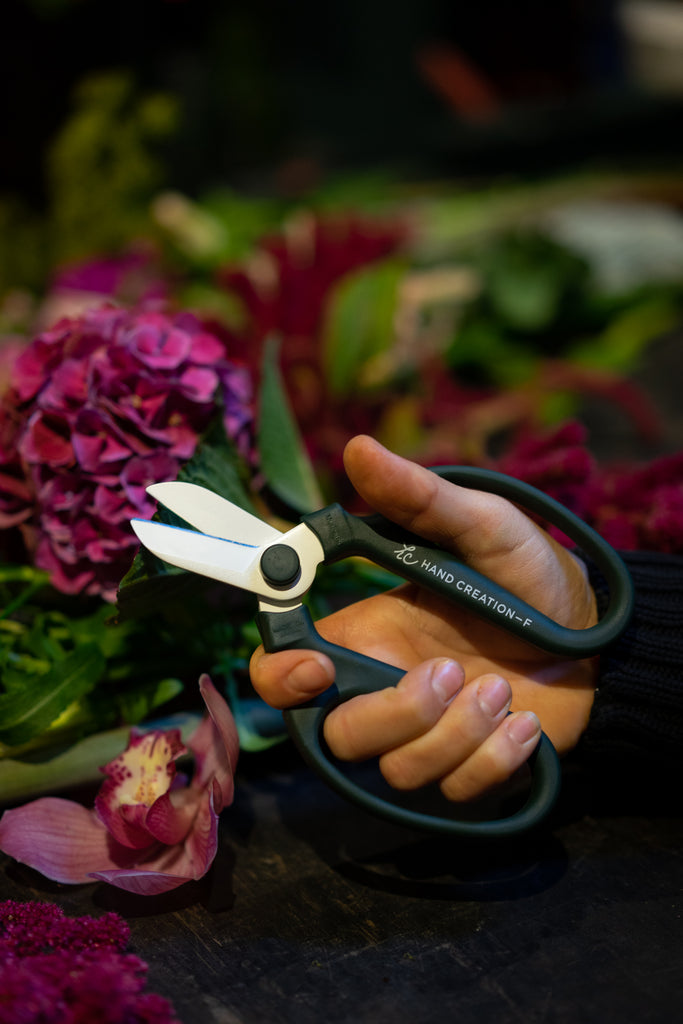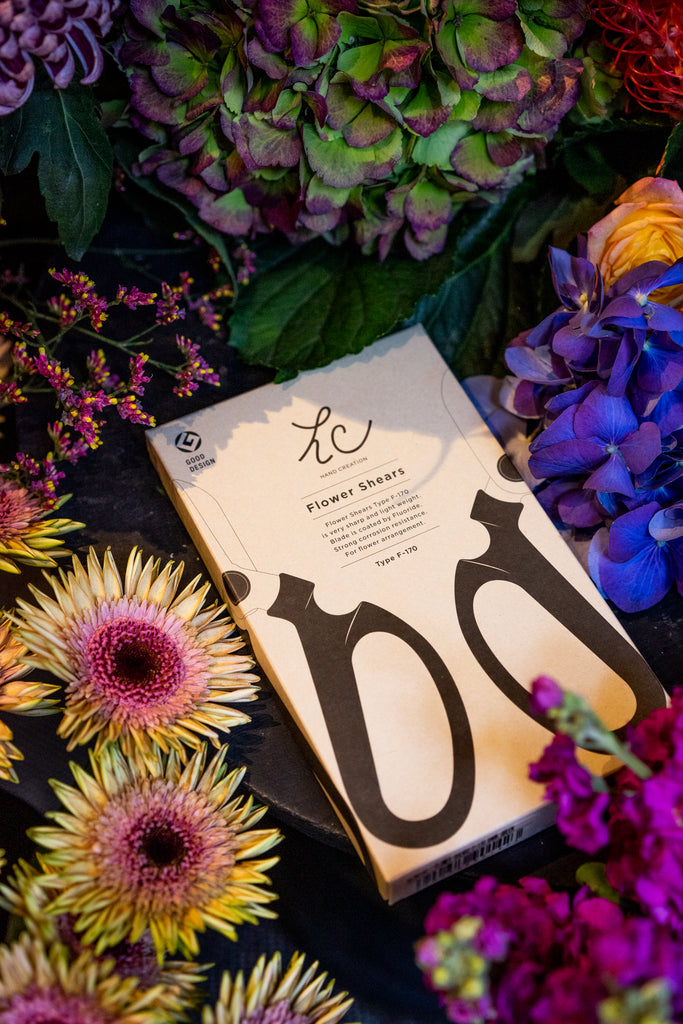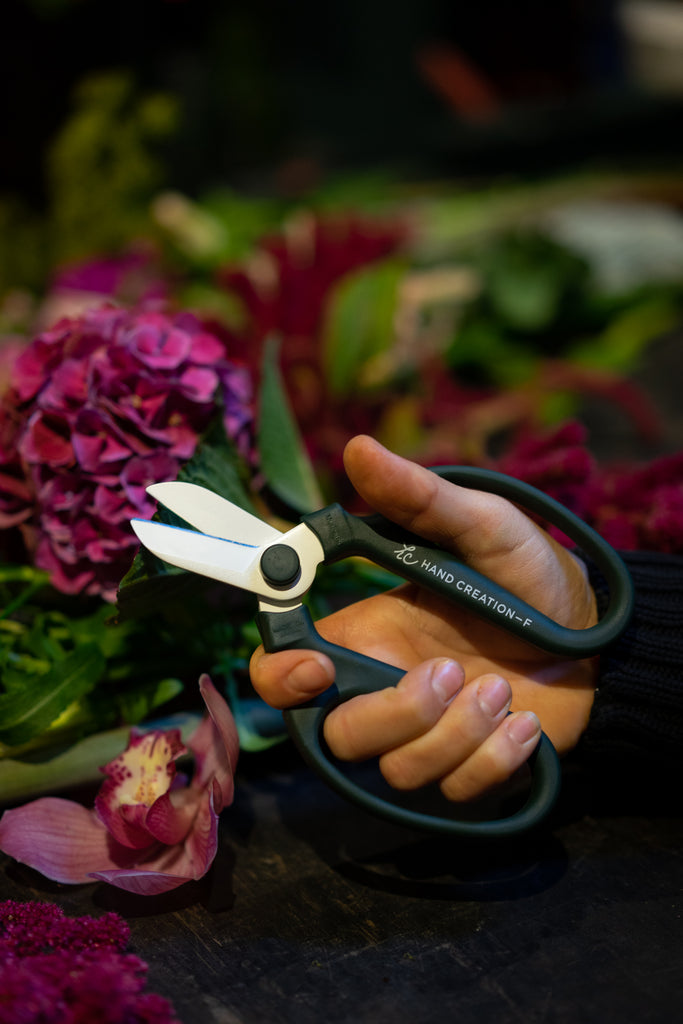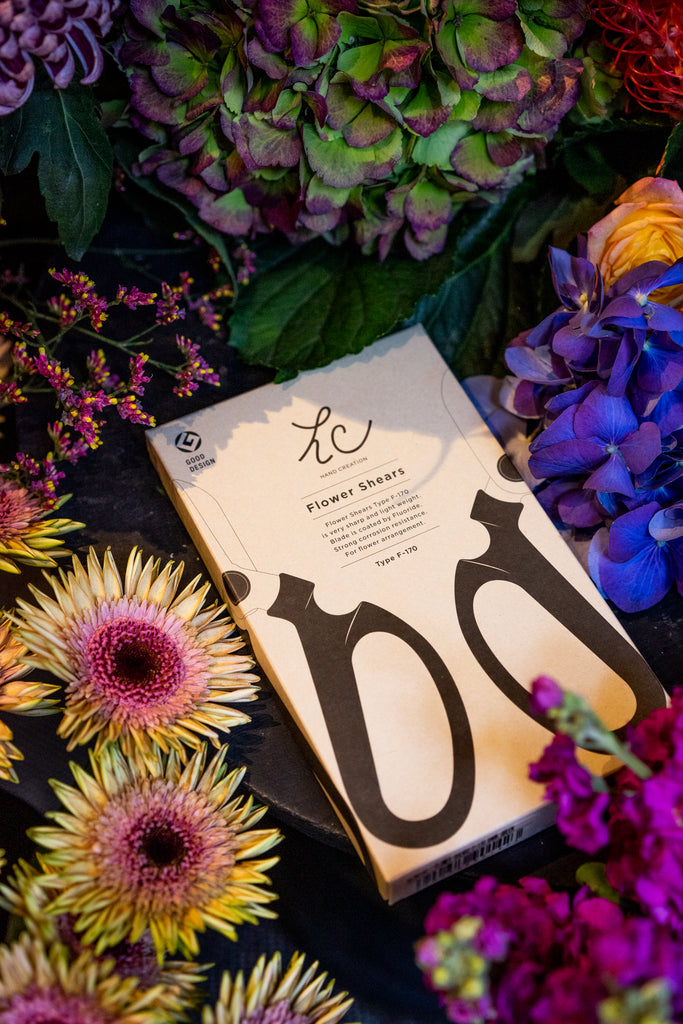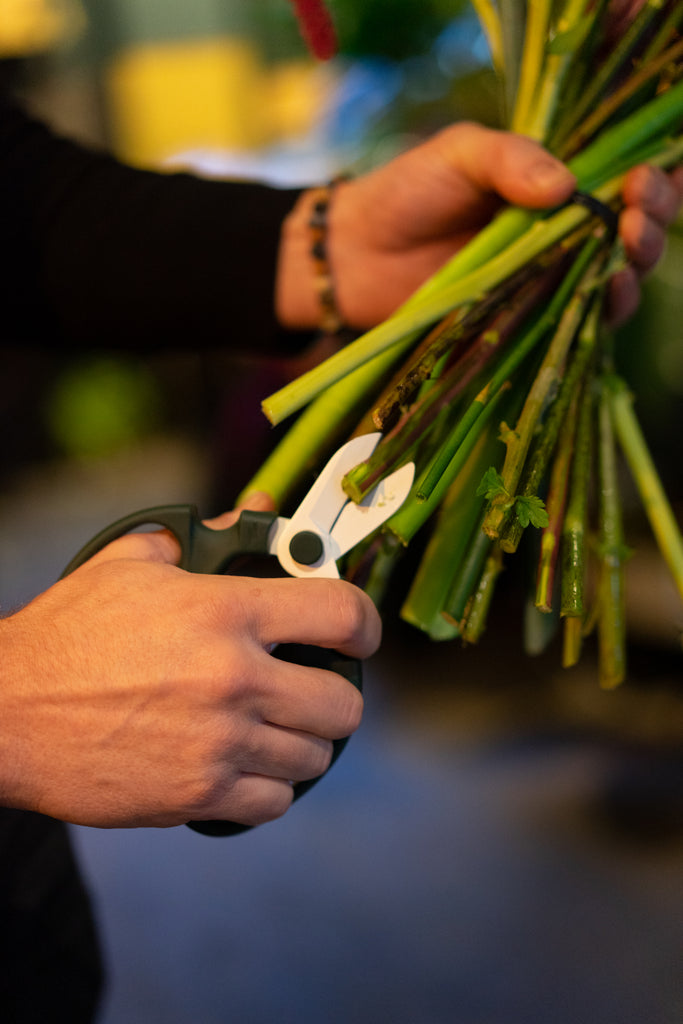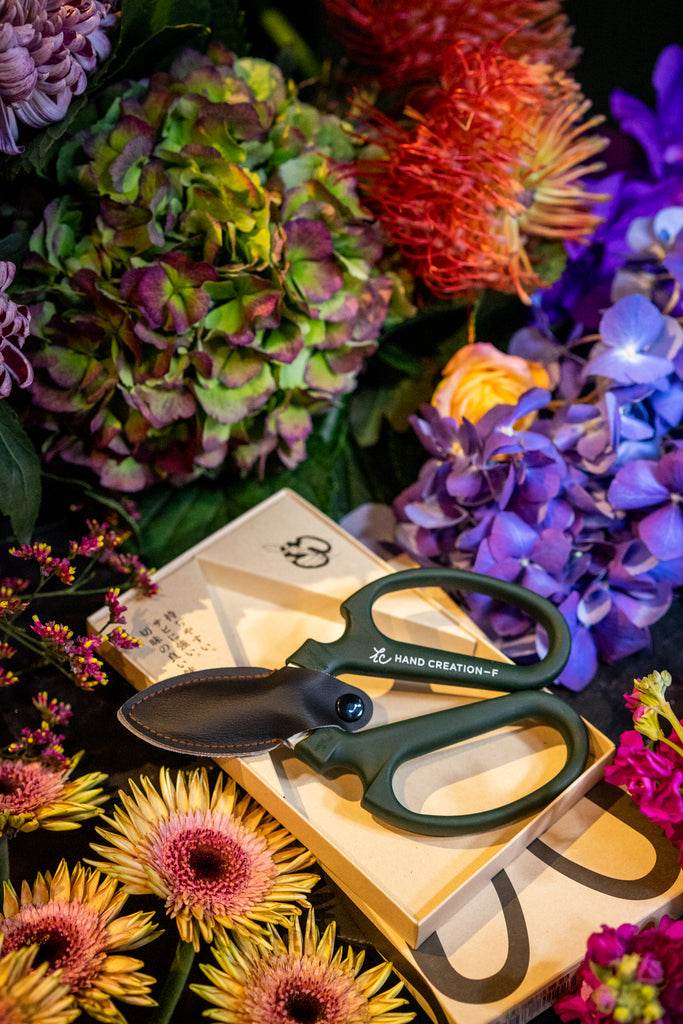 Sakagen Japanese high-quality floristry cutters
Beautiful award winning high quality Sakagen floristry cutters from Japan.
These are the perfect tool for longer lasting bouquets - merging traditional ikebana design with an ergonomic resin moulded handle and super sharp fluorine-coated carbon steel blades. Perfect for cut flowers in the kitchen, greenhouse or conservatory.
Delivered together with a leather blade pouch, beautifully gift wrapped in a box. Easy to clean. For optimum longevity of your cutters, we recommend to oil blade and store in dry area.
A perfect gift to match together with any of our DIY series or flower subscription services.
Delivery Locations
Local delivery Amsterdam

€10,00

Amsterdam timed delivery (request in advance to check availability)

€16,50

Zone 1 - Abcoude, Amstelveen, Broek in Waterland, Badhoevedorp, Diemen, Duivendrecht, Landsmeer, Ouderkerk, Weesp and Zaandam

€15,00

Zone 2 – Aalsmeer, Hoofddorp, Monnickendam, Schiphol and Wormerveer

€22,50

Zone 3 – Haarlem and Heemstede

€32,50

Zone 4 – Alkmaar, Almere, Beverwijk, Bloemendaal, Bussum, Hilversum, IJmuiden and Utrecht (request in advance)

€39,00

Zone 5 - Den Haag (request in advance)

€75,00

Zone 5 - Rotterdam (request in advance)

€95,00
For all other locations, please contact us before placing your order so we can send a quote.