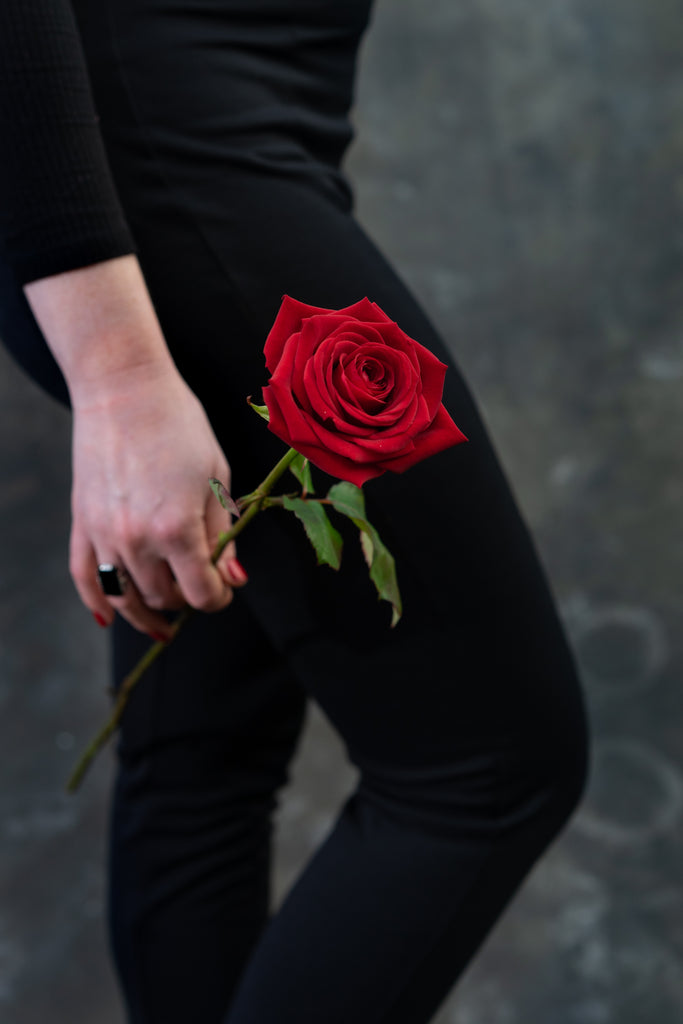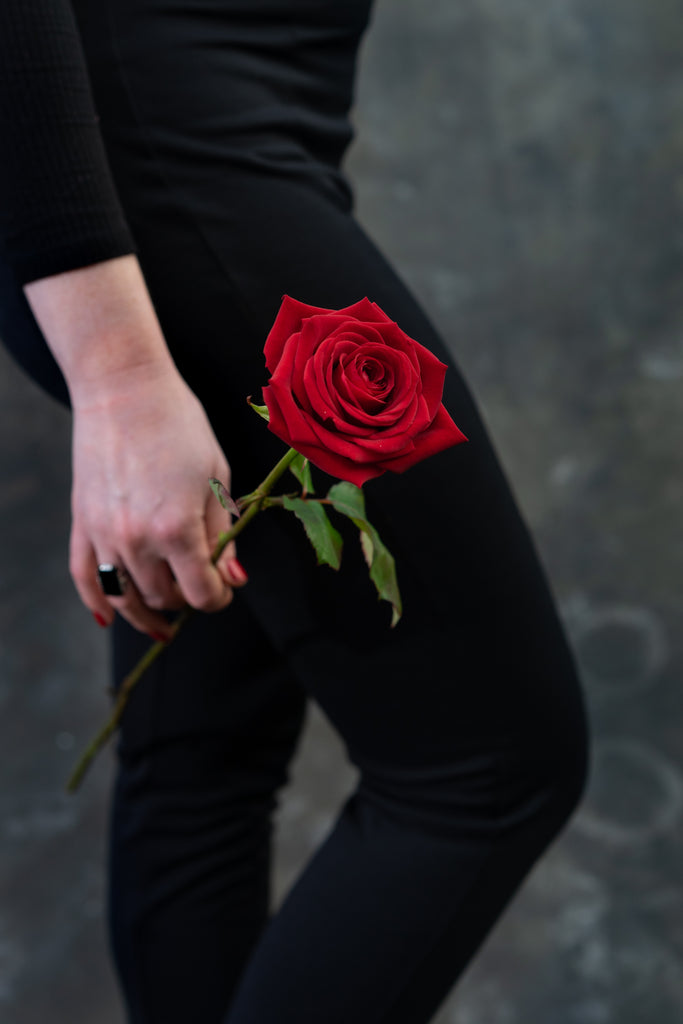 Single stem red rose | Starting from;
For the purists of love. A long stemmed single red rose, to meet your beau or dame in their doorway. 
Delivered either as a wrapped single stem or with an exclusive solid brass stem vase. 'Stem vase' is a modern re-think of vases in the traditional sense, intended to put the focus firmly back on the flower. This unexpected vase exhibits flowers and foliage in an almost scientific manner, making everything – from tip to stem – visible to study and admire. Stem is made from light, refined brass to counterbalance its simple and sophisticated silhouette.
Vase frame size | Ø10cm x 32cm | Material Solid brass and mouth-blown glass, by designer MENU
Simply unwrap the beautifully gift wrapped box vase, fill with water and place the stem in vase.
Please read 'Delivery Information' to view and agree to our delivery turnaround for this item and to see a list of our locations, before ordering. 
Delivery Locations
Local delivery Amsterdam

€10,00

Amsterdam timed delivery (request in advance to check availability)

€16,50

Zone 1 - Abcoude, Amstelveen, Broek in Waterland, Badhoevedorp, Diemen, Duivendrecht, Landsmeer, Ouderkerk, Weesp and Zaandam

€15,00

Zone 2 – Aalsmeer, Hoofddorp, Monnickendam, Schiphol and Wormerveer

€22,50

Zone 3 – Haarlem and Heemstede

€32,50

Zone 4 – Alkmaar, Almere, Beverwijk, Bloemendaal, Bussum, Hilversum, IJmuiden and Utrecht (request in advance)

€39,00

Zone 5 - Den Haag (request in advance)

€75,00

Zone 5 - Rotterdam (request in advance)

€95,00
For all other locations, please contact us before placing your order so we can send a quote.