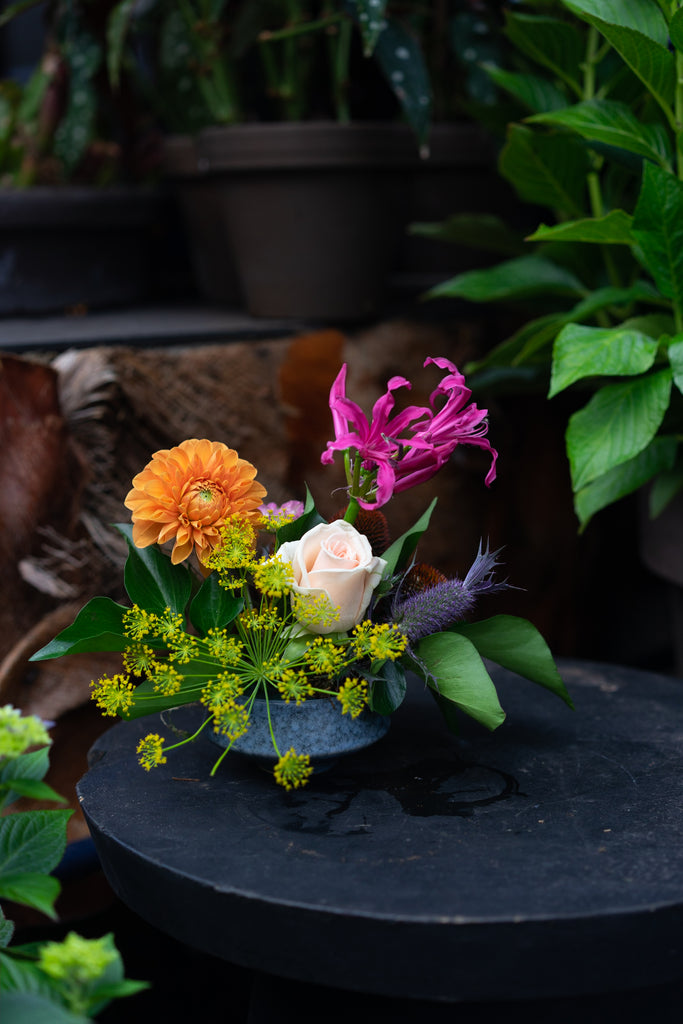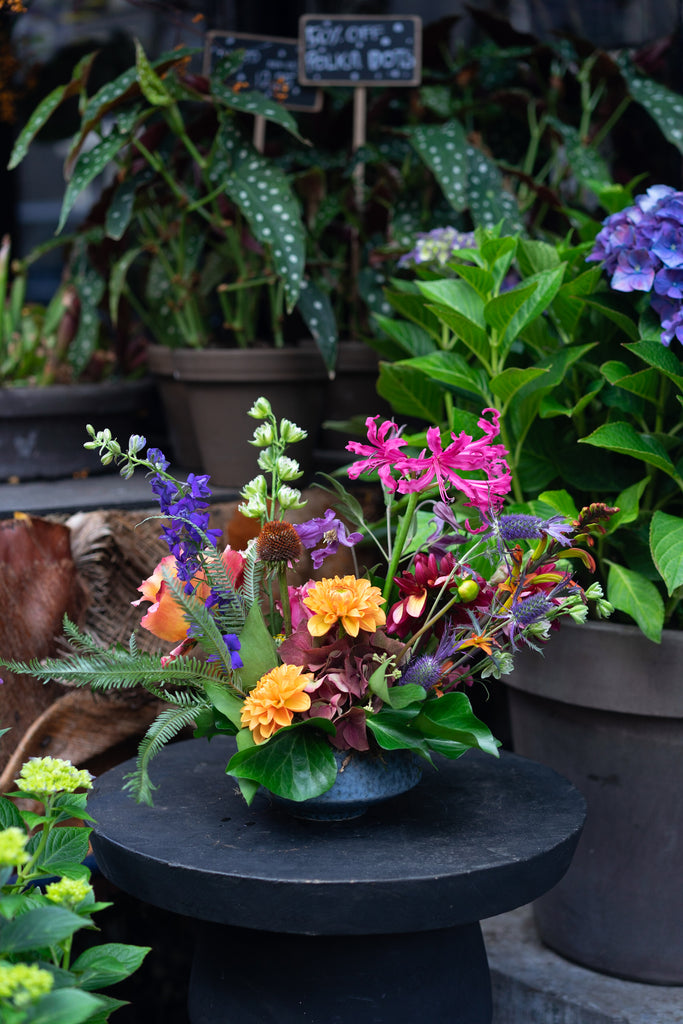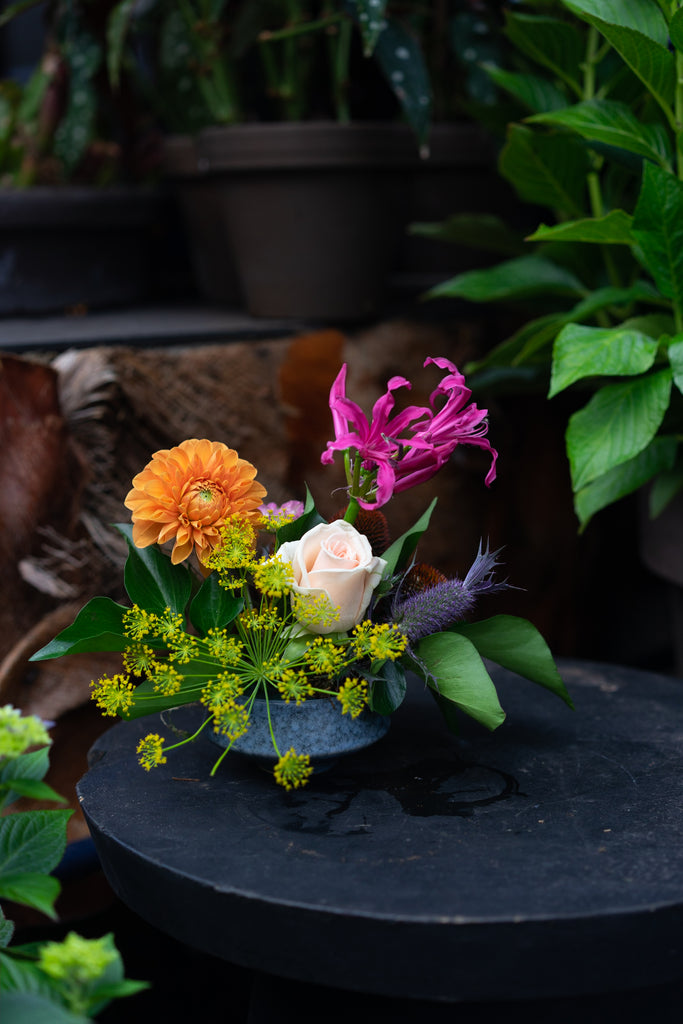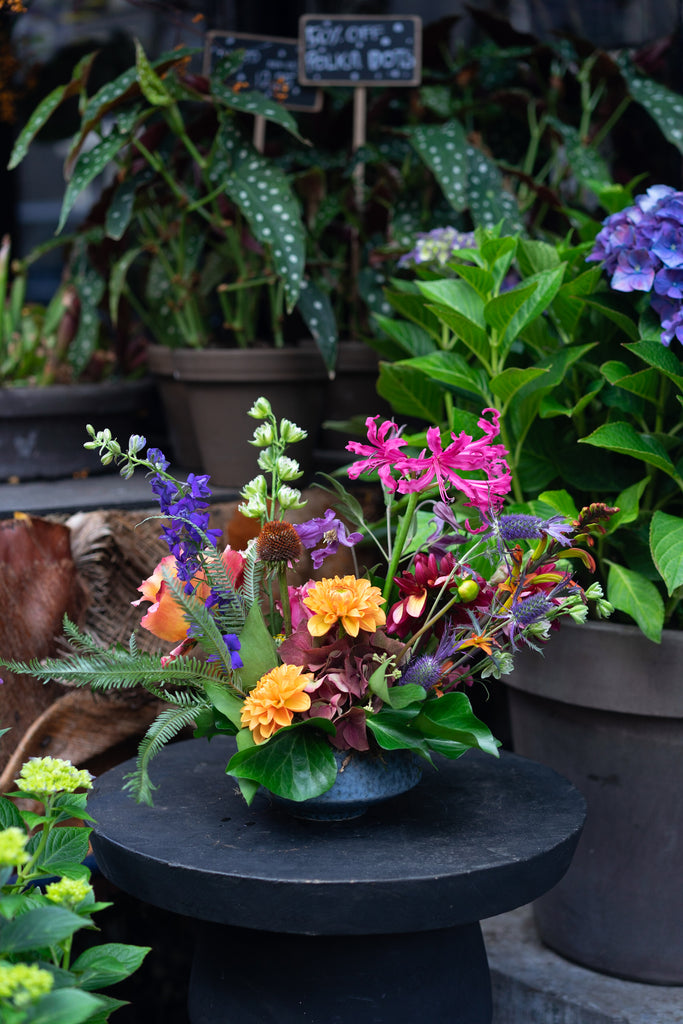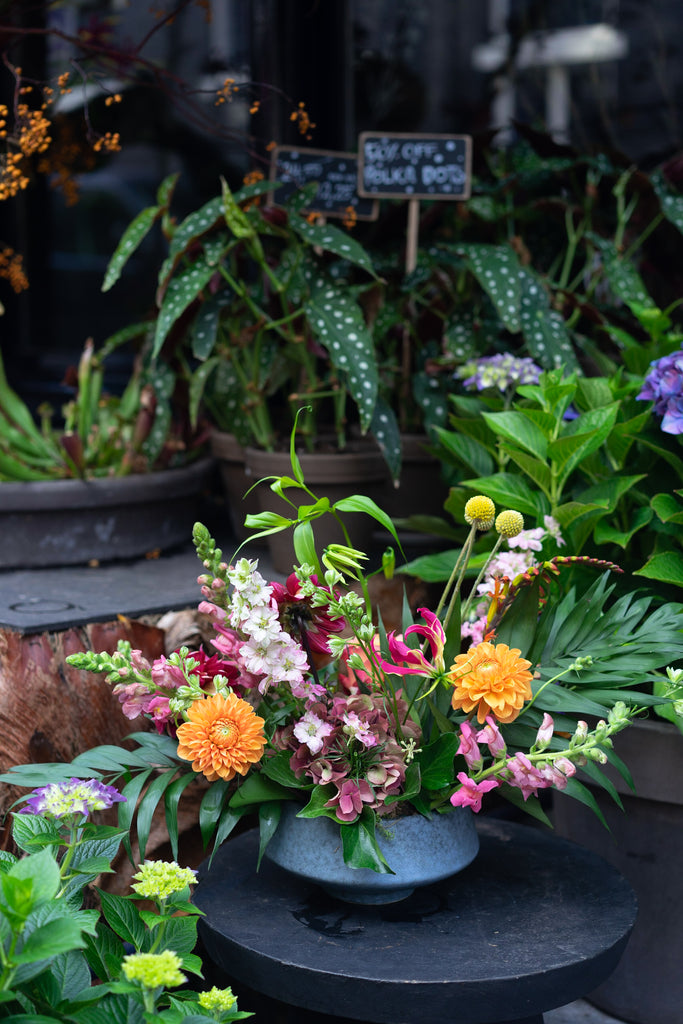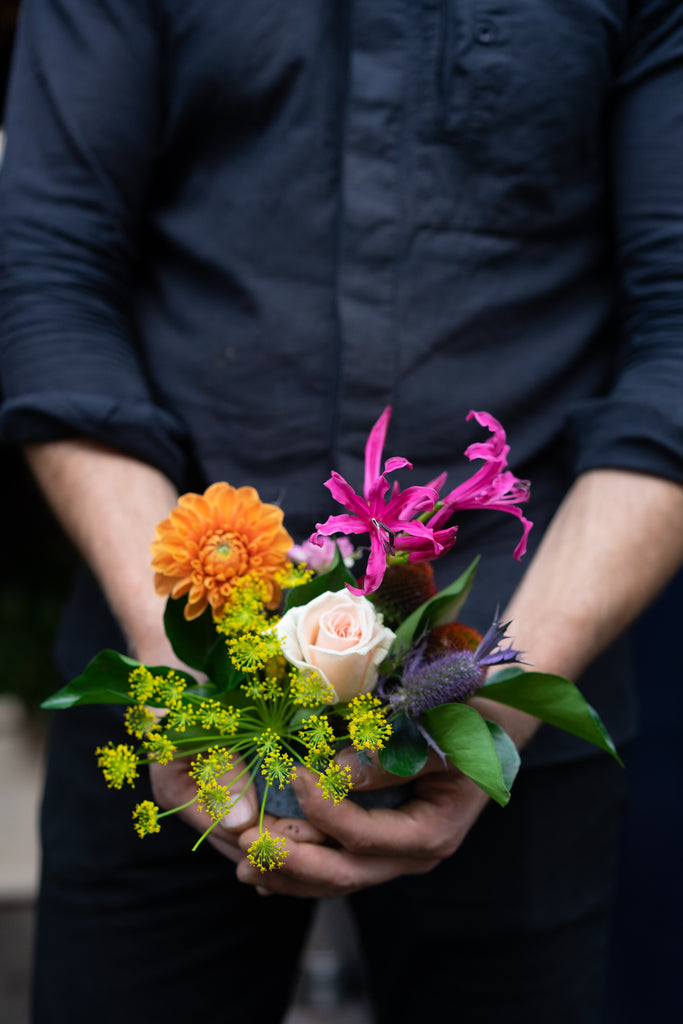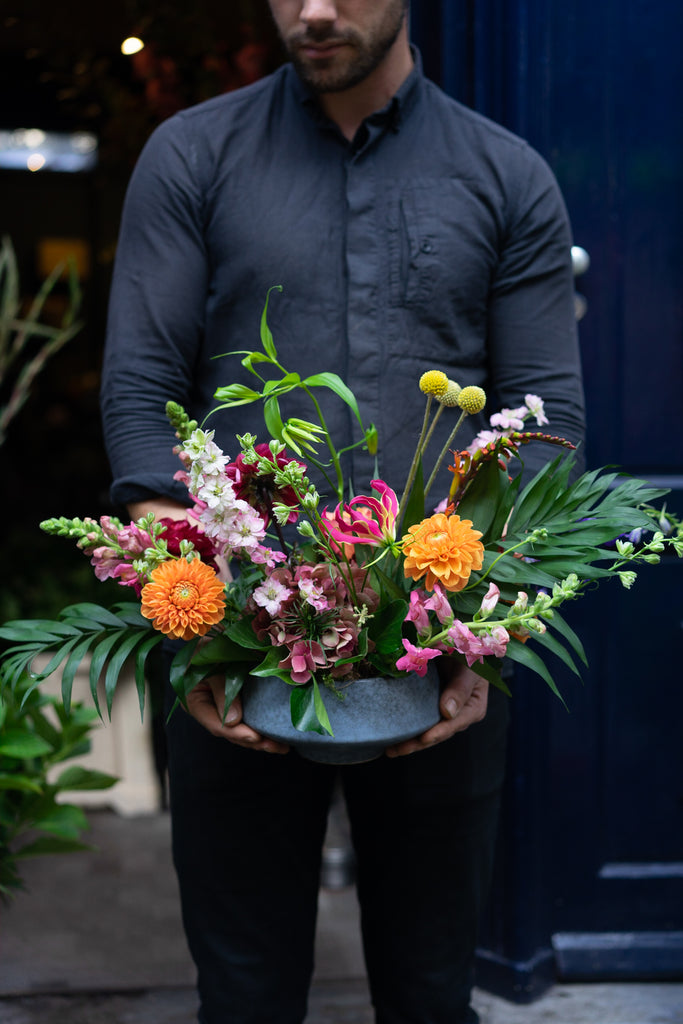 Table garden | Starting from;
A one-of-a-kind bespoke arrangement, bursting with this season's most beautiful flowers. Inspired by the Dutch Masters paintings from the Golden Age, with a twist of the modern-day, to those who value the art of decoration, and the finer things in life.
Perfect for decoration for a dinner, lunch, event, mantelpiece or just to deliver a taste of the truly unique! 
This floral arrangement is delivered in a unique blue ceramic bowl in flower foam, available individually, or as a set to create a beautiful garden tablescape for your guests. The flowers included are €15 (Petite), €35 (Med) and €50 (Large) the vase serves as the remainder.
Delivery Locations
Local delivery Amsterdam

€10,00

Amsterdam timed delivery (request in advance to check availability)

€16,50

Zone 1 - Abcoude, Amstelveen, Broek in Waterland, Badhoevedorp, Diemen, Duivendrecht, Landsmeer, Ouderkerk, Weesp and Zaandam

€15,00

Zone 2 – Aalsmeer, Hoofddorp, Monnickendam, Schiphol and Wormerveer

€22,50

Zone 3 – Haarlem and Heemstede

€32,50

Zone 4 – Alkmaar, Almere, Beverwijk, Bloemendaal, Bussum, Hilversum, IJmuiden and Utrecht (request in advance)

€39,00

Zone 5 - Den Haag (request in advance)

€75,00

Zone 5 - Rotterdam (request in advance)

€95,00
For all other locations, please contact us before placing your order so we can send a quote.