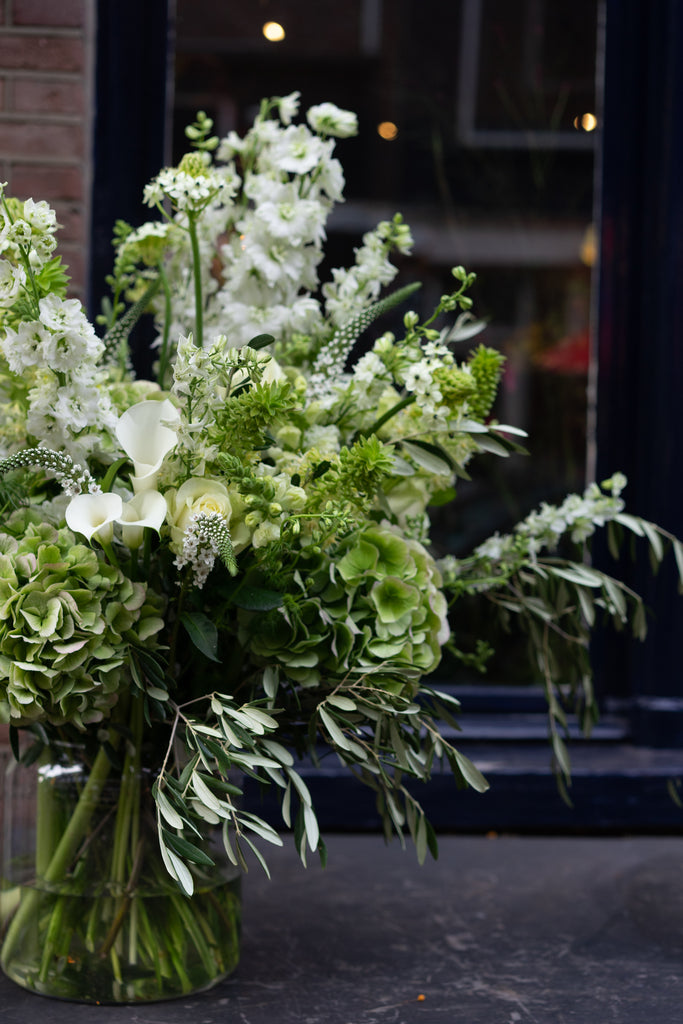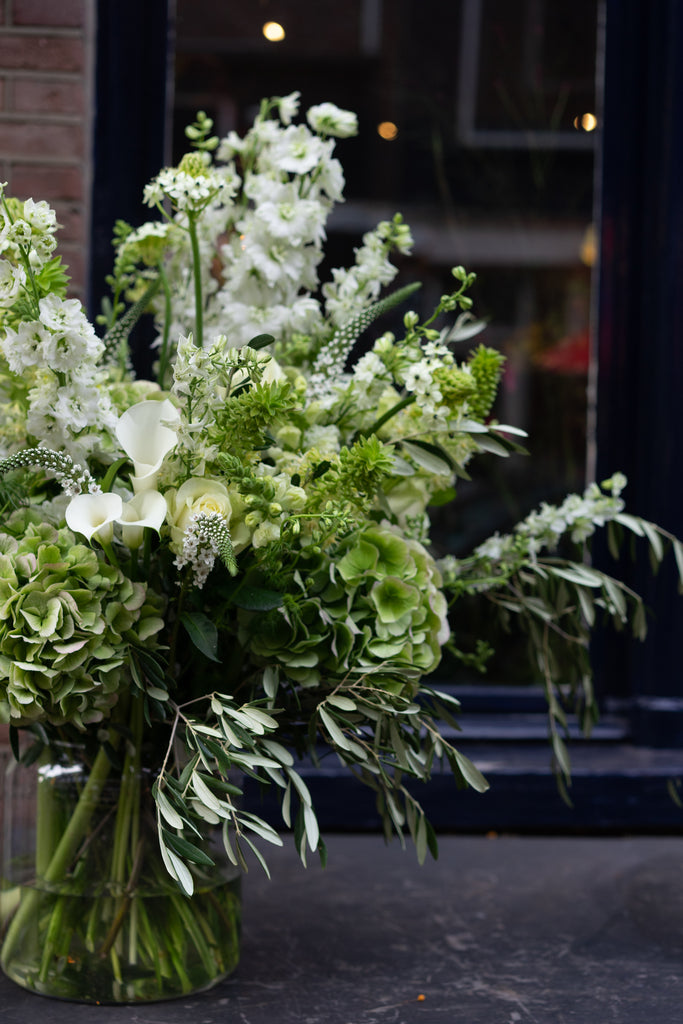 Sometimes a whisper is the only level you need to communicate. This large yet quietly toned field bouquet of whites and pastels sends the receiver a blissful, harmonious and elegant message. Perfect for a baby shower, sympathy arrangement, or for a lover of the classics.
This floral arrangement is delivered in a transparent glass vase in two sizes. The flowers are €150 or €210, therefore the vase serves as the remainder.
Please read 'Delivery Information' to view and agree to our delivery turnaround for this item and to see a list of our locations, before ordering. 
Delivery Locations
Local delivery Amsterdam

€10,00

Amsterdam timed delivery (request in advance to check availability)

€16,50

Zone 1 - Abcoude, Amstelveen, Broek in Waterland, Badhoevedorp, Diemen, Duivendrecht, Landsmeer, Ouderkerk, Weesp and Zaandam

€15,00

Zone 2 – Aalsmeer, Hoofddorp, Monnickendam, Schiphol and Wormerveer

€22,50

Zone 3 – Haarlem and Heemstede

€32,50

Zone 4 – Alkmaar, Almere, Beverwijk, Bloemendaal, Bussum, Hilversum, IJmuiden and Utrecht (request in advance)

€39,00

Zone 5 - Den Haag (request in advance)

€75,00

Zone 5 - Rotterdam (request in advance)

€95,00
For all other locations, please contact us before placing your order so we can send a quote.