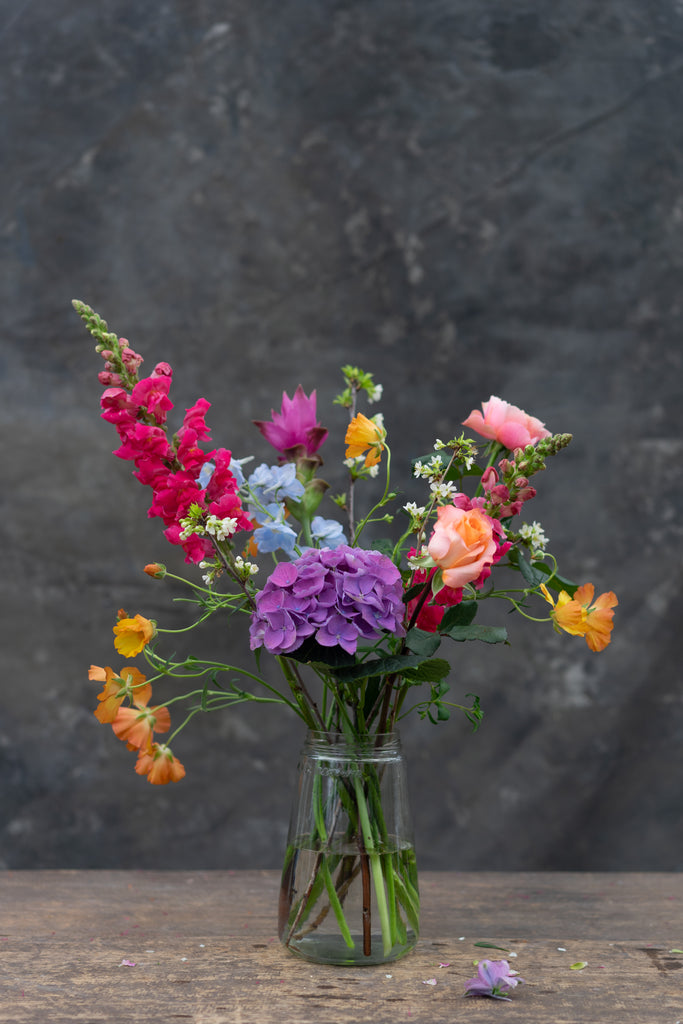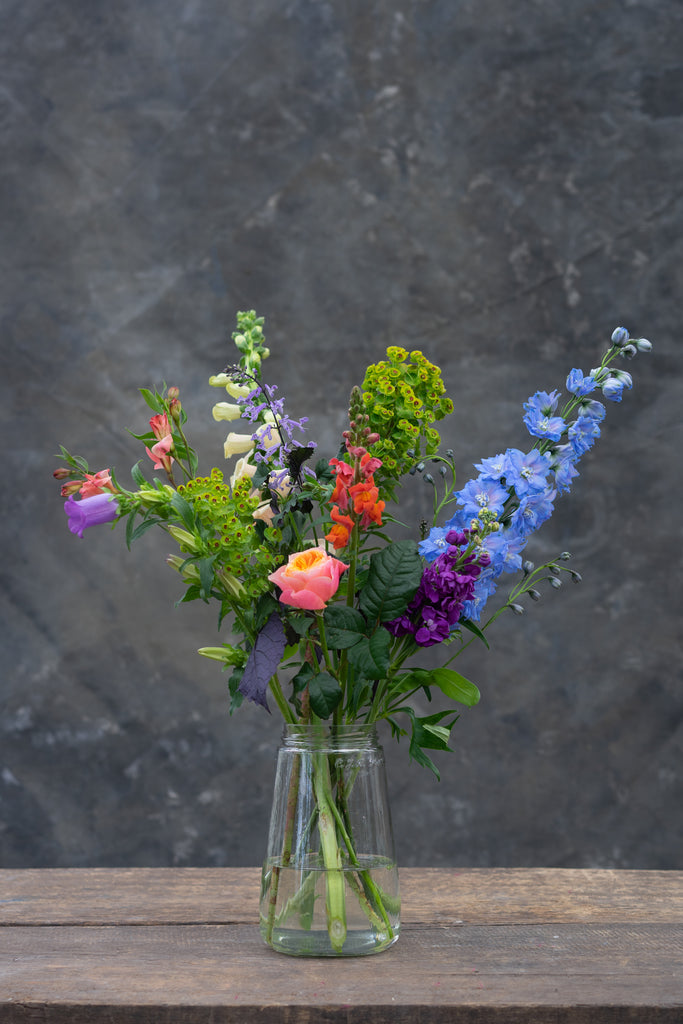 Flowery Fridays - €25 weekly delivery service | Starting from;
Welcome to our Amsterdam Flowery Fridays delivery service! 
Elevate your space with a fresh bouquet of flowers! Delivered fresh to your doorstep each week, to get you ready for the weekend. This is the perfect gift, or to make your home or home/office a joy to work in.
All weekly subscriptions receive a complimentary a unique transparent glass vase... a Dutch pickle jar!
How it works 
Select your length of time: 4, 8, 12 or 16 weeks! The delivery cost is included for easy checkout. 
Delivery Locations
Local delivery Amsterdam

€10,00

Amsterdam timed delivery (request in advance to check availability)

€16,50

Zone 1 - Abcoude, Amstelveen, Broek in Waterland, Badhoevedorp, Diemen, Duivendrecht, Landsmeer, Ouderkerk, Weesp and Zaandam

€15,00

Zone 2 – Aalsmeer, Hoofddorp, Monnickendam, Schiphol and Wormerveer

€22,50

Zone 3 – Haarlem and Heemstede

€32,50

Zone 4 – Alkmaar, Almere, Beverwijk, Bloemendaal, Bussum, Hilversum, IJmuiden and Utrecht (request in advance)

€39,00

Zone 5 - Den Haag (request in advance)

€75,00

Zone 5 - Rotterdam (request in advance)

€95,00
For all other locations, please contact us before placing your order so we can send a quote.